Vietnam's landmarks are honored by
Google Doodle: Hang Son Doong is the latest!
Doodles are special changes that are made to the Google logo to commemorate holidays, events, achievements, and notable historical figures of particular countries. A doodle can be a still image, animation, or video.
Google Doodle has made us feel surprised, excited, and proud several times because this search engine has paid tribute to the country's special landmarks and cultural symbols on the search engine's homepage all over the world, these have reached a global audience.
Most recently, on April 14, 2022, the Doodle of Hang Son Doong - the world's largest natural cave in Quang Binh, has been honored on Google Search in Vietnam and many other countries. This is one of the few times in Google Doodle history that a specific landmark in Vietnam has been chosen to show up.
Now, let's take a look at the tourist attractions in Vietnam that have been honored with the Google Doodle!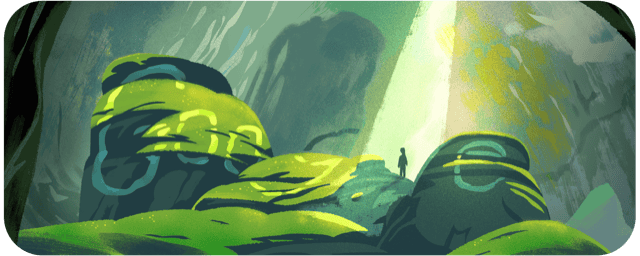 Hang Son Doong is the largest cave in the world, the pride of Vietnam, and also the dream destination of many domestic and foreign travellers. On April 14, 2022, Google honored Hang Son Doong on the Vietnamese Google homepage together with 18 nations around the world such as the UK, Singapore, Thailand, Mexico, Sweden, Greece, Argentina, Chile, Brazil, etc.
On that day in 2009, the BCRA expedition team (British Cave Research Association) officially announced Son Doong as the world's largest natural cave. Shortly afterward, the BCRA expedition team completed the survey and measurement of the entire Son Doong Cave with a length of over 9km and a volume of 38.5 million m3. Therefore, to commemorate this special event, Google Doodle has chosen April 14 as Hang Son Doong's Day.
Son Doong Cave located in the core zone of Phong Nha - Ke Bang National Park, Quang Binh province, which was recognized by UNESCO as a world natural heritage. The length of Son Doong Cave is over 9km with sections reaching up to 200m tall and 150m wide, enough space for an entire new york city block complete with 40-story skyscrapers. The ecosystem in Son Doong Cave has surprised both scientists and visitors. Son Doong Cave is so large that it even encompasses its own river and weather system inside, two giant dolines allow sunlight to penetrate into them forming the lush tropical jungle and a unique ecosystem, some large stalagmites are more than 70m high and many other secrets yet to be discovered.
Son Doong Expedition only allows up to 1000 visitors per year for conservation reasons, and tours are only available from January to August. Each tour is organized in small groups of up to 10 people. This is a trip that outdoor enthusiasts and nature lovers will never forget. Visitors will experience a 4-day 3-night adventure including 17 km trekking through the jungle and rough terrain (800m elevation gain), 8 km caving, camping at Hang En and Hang Son Doong, and 90m climb up the "Great Wall of Vietnam" with safety harnesses & ropes and the help of a safety advisor.
World-renowned travel magazines and newspapers have repeatedly named Son Doong Cave as one of the best natural wonders and dream destinations for travellers.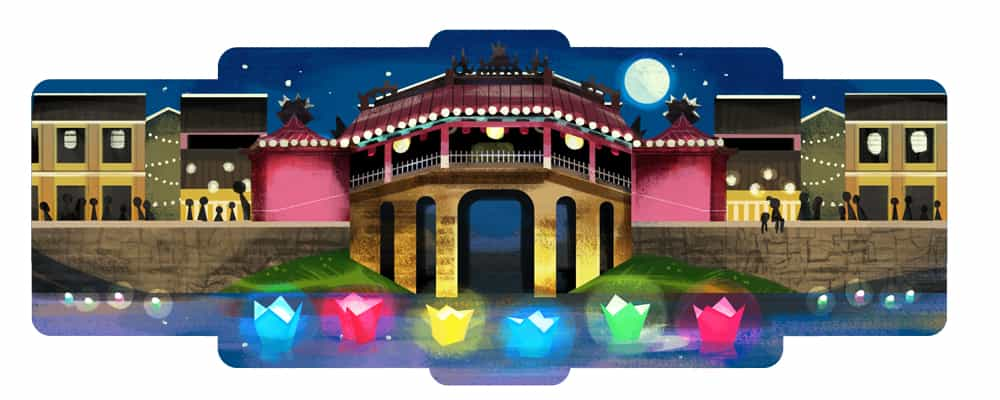 On July 16, 2019, Google Doodles honored Hoi An ancient town on Google's Vietnamese homepage. Earlier, Hoi An topped the list of "The world's most charming cities 2019" by the New York-based Travel + Leisure magazine, overtaking many famous attractions such as Chiang Mai (Thailand), Tokyo (Japan), Rome (Italy). The ancient town of Hoi An was recognized by UNESCO as a World Heritage Site in 1999. Since then, the city has become a favorite destination for tourists.
Situated about 30 kilometers south of Da Nang, the ancient city of Hoi An proudly stands today as Vietnam's best-preserved cultural site and is a favorite destination for visitors from Vietnam and around the world. The majority of houses and buildings that are distributed along the narrow streets are traditional architecture, hold many imprints of the Eastern and Western mixture, cross-cultural. A special relic is the Chua Cau (Pagoda Bridge) - a small pagoda stands on the bridge and crosses a small canal at the western end of the old town. This unique architecture has become one of the outstanding symbols of Hoi An. Once you visit Hoi An, visitors can not forget the country where a mixture of modern and traditional cultures has created unique "retro vibes".
Hoi An also has intangible cultural heritages that showcase the typical folklore of central Vietnam such as the art of Bài Chòi (inscribed in 2017 on the Representative List of the Intangible Cultural Heritage of Humanity); dropping flower lanterns on the Hoai River to pray for peace and diversity in food.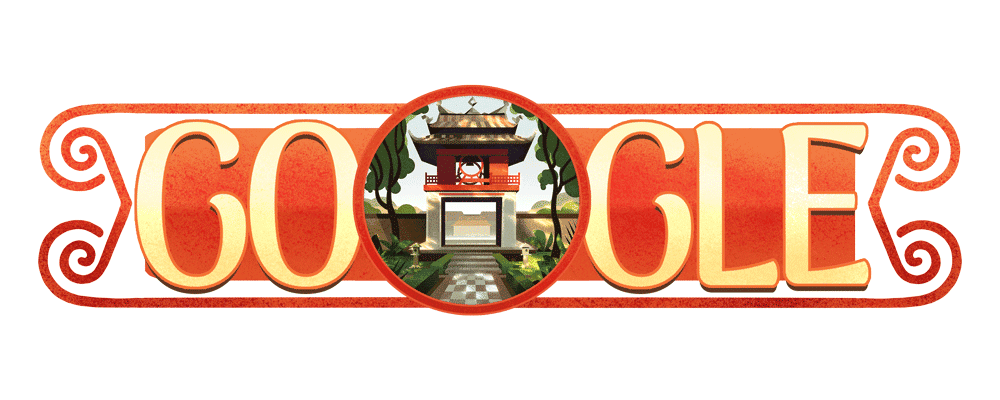 In 2017, on the occasion of Vietnam's National Day which marked the declaration of independence on September 2, Google Doodle featured the image of Khue Van Cac - the symbol of the capital of thousand years of civilization on its homepage.
Khue Van Cac is housed in the first national university of Vietnam, Van Mieu - Quoc Tu Giam (Temple of Literature), which used to be a place where scholars commented on good poems. The pavilion impresses with its traditional style of old buildings, small, simple but elegant, bearing the cultural and historical imprints of Vietnam. As a result, it has become a symbol of the Vietnamese attracting many domestic and foreign guests.

The terrace fields spread across the mountainsides have long been a symbol of Vietnam's northwest region that was consistently been praised by international travel newspapers. On September 2, 2010, Google's homepage featured an image of green terraced rice fields to celebrate Vietnam's National Day.
The fields in the north-western highlands are not as flat as those in the plains but are carved into steep mountainsides resulting in creative and artistic agricultural feats, just like stairways that seemingly ascend to the sky above.
The seasonal change further enhances this profound beauty. Between September and October, green rice becomes yellow as it ripens, it turns the whole area into a sea of gold, creating an irresistible poetic landscape.
The rice terraces are the main attraction of the northern mountains, luring a large number of domestic and foreign guests as well as photographers, and painters looking for images of unique beauty that cannot be found elsewhere.
Source: Synthesis
Images: Google