Phong Nha-Ke Bang National Park in Vietnam is a place where your travel goals and dreams will come true. This place is heavenly in terms of its natural marvels, incredible culture, extraordinary adventures on offer and so much more!
Tours in Phong Nha-Ke Bang National Park are becoming more popular in Asia and around the world. People from all over the world visit Phong Nha to see a side of Vietnam and Asia they could never imagine in their wildest dreams!
This place is also popularly known as the 'Adventure Capital of Asia', owing to the fact that the adventure tours in Phong Nha-Ke Bang National Park have set a benchmark of supreme quality in adventure tourism, not just in Vietnam and Asia, but on a global level.
Phong Nha – Ke Bang National Park Caves
Phong Nha – Ke Bang National Park has a lot to offer in terms of its scenic beauty and now we'll tell you about some of the other places to visit and things to do!
BOTANICAL GARDEN
If nature is your thing, you're in the perfect place. A great choice, especially for families, is the Botanical Garden. There are peaceful paths, beautiful trees, and a waterfall (maybe avoid the taxidermy room though)! The gardens are located 10 km from the center of town on Highway 20 (Victory Road), en route to Phong Nha-Ke Bang National Park. While you can venture here by bicycle, we recommend heading there by motorbike as there are no bike paths or lanes on this fairly narrow highway.
Price: 40,000 VND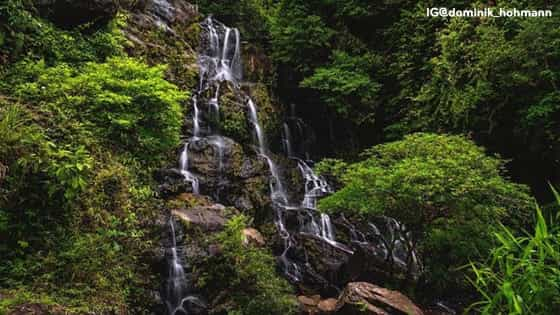 ---
Paradise Cave is a must-see during your stay here, especially if you're riding the National Park loop. Once thought to be among the biggest caves in the world, what is referred to as Paradise Cave is actually a dry passage of the Vom Cave System. Vom Cave is the longest dry cave in Asia at 31 km. Currently, tourists can visit the first kilometer of Paradise Cave, which is entered via a long set of stairs followed by a wooden boardwalk. There is a lighting system set up in the cave which allows you to marvel at all the formations and get some good photos as well. The price doesn't include the electric carts which take you from the front entrance to the bottom of the stairs leading up to the cave. You're welcome to opt out of the cart and walk instead, but the stairs aren't optional so get those quads ready!
For more information about Paradise Cave tours, please visit Paradise Cave: A Complete Guide.
Price: 250,000 VND per adult and 125,000 VND per child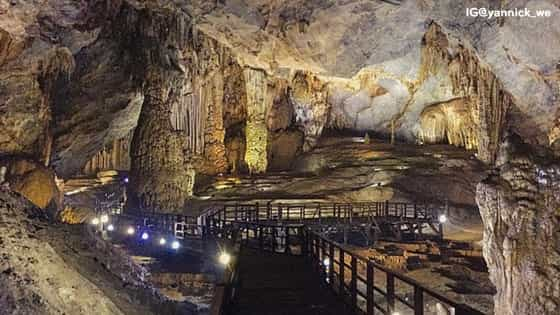 ---
PHONG NHA CAVE
Another must-see attraction in Phong Nha, this cave is located at the top of a fork in the Son River; to reach it you'll purchase tickets from the Tourism Center in town and then hop on a dragon boat which will take you 3 km up the river to the entrance of the cave. You'll then continue through the first kilometer of the cave by boat, and on your way out, be able to explore about 500 m by foot. The boat picks you back up and returns you to the Tourism Center in town. This is a great choice if the weather is too hot for riding a motorbike and you need a cool escape. The cave is artificially lit in a very tasteful manner, highlighting the most fascinating formations and providing excellent conditions for photos.
Price: VND 150,000 per person entrance fee and VND 550,000/boat (which seats 14); you can pay VND 300,000 extra for an English speaking guide to accompany you on the boat (upon availability).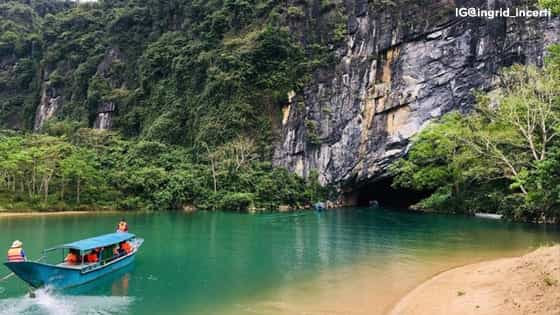 ---
NUOC MOOC ECOTRAIL
The ecotrail is tucked in the jungle just off the main road of the national park loop. The trails are defined by bamboo floorboards and clearly marked paths, and they'll take you over gushing rivers and to some small lagoons. The first lagoon has a mini-rope course and is great fun for kids. As you venture further along the trails, you'll find a larger area set up for kayaking and splashing around. The ecotrail can be a bit busy during the summer months when kids are on school holidays, but it's still worth a visit if you're looking to cool off.
Price: VND80,000 per person for basic entrance fee; VND180,000 for all access pass.
---
DARK CAVE
Dark Cave is for the more adventurous and is a very muddy excursion. You'll definitely want to bring a change of clothes and a towel with you. The cave is reached via a very short kayak or a zipline. There are smaller ziplines and some family activities available as well, the price of which is included in the cave tour.
*Please be advised that we highlight Dark Cave in this section because many people ask about it, but Oxalis is not liable for their safety standards nor do we endorse participation in this activity.
Price (entrance fees vary):
High season all-inclusive (cave and zipline) 450,000 VND per person.
Low season all-inclusive 250,000 VND per person.
High season limited access (zipline & kayak) 270,000 VND per person.
Low season limited access 170,000 VND per person.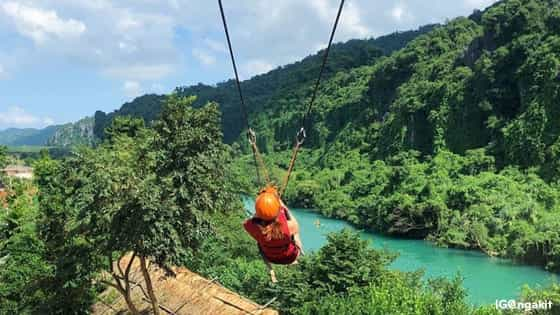 ---
EIGHT LADY CAVE
This cave, which also goes by its Vietnamese name "Hang Tam Co", is located just past km 16 on Highway 20, part of the Ho Chi Minh trail. Highway 20 was in fact named because 20 years old was the average age of the youth volunteer force and frontline soldiers during the Vietnamese – American war. The cave pays homage to eight young ladies and gentlemen who were tragically trapped in the cave during a collapse after a bomb strike. A temple has been constructed next to the cave as a tribute and place to honor these brave men and women.
Price: Free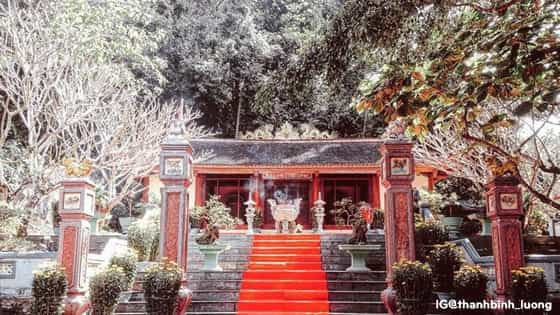 ---
If you want to see Bong Lai Valley but perhaps without making all the stops for beer, maybe just pick one or two choices to check out. Bong Lai Valley is home to several families who cater to travellers in search of good food and a cold beer.
Bong Lai Valley is a beautiful, rural valley in Phong Nha Ke Bang National Park and is interlinked with farms and small villages. If you're looking to relax on a hammock for a day and watch the sunset with a cold drink, this is the place to be. All you need is a bike and a map to explore this valley. Explore mountains and indigenous villages with lots of picturesque sights. It's a perfect way to end your day by enjoying traditional grilled chicken and cold beer. The original Pub with Cold Beer is perhaps the most well-known, but these days Moi Moi, The Duck Stop, and Wild Boar Eco Farm give them a run for their money on great views, fresh food, and incredible hospitality. Food is all fresh from the garden or farm and served family-style. Going in a group is always more fun! When in Bong Lai, don't forget to visit:
The Pub with Cold Beer: Chicken is the specialty of the farm-to-table experience, with fresh poultry and the beer is cold as advertised!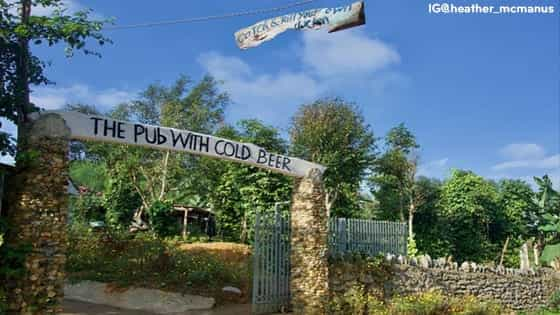 ---
Wild Boar Eco Farm: They serve cold beer and tasty freshly-cooked pork along with other options, but at a more rural setting with views across the river. This is a good place to swim, learn how to make a Vietnamese conical hat with locals or just hang out in the enormous Vietnamese houses.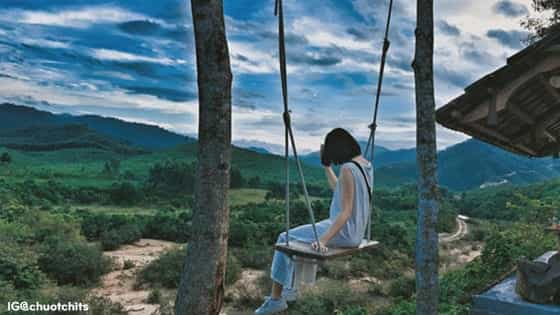 ---
Moi Moi Restaurant: Fantastic food options here, especially the bamboo pork. It's a rural setting from the Bong Lai Valley, located on a small farm which grows pepper, watermelons, cassava, and corn along with other crops.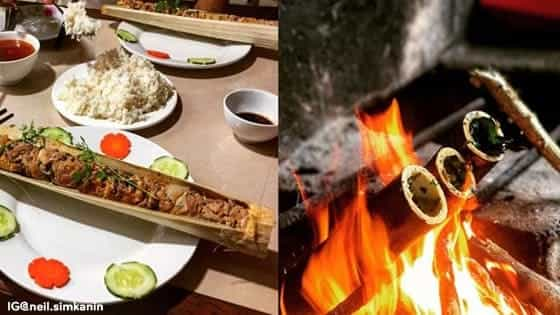 ---
The Duck Stop: Refreshment guaranteed! You can feed the ducks and snap some great pictures. Pick some Phong Nha Black Pepper while you're there.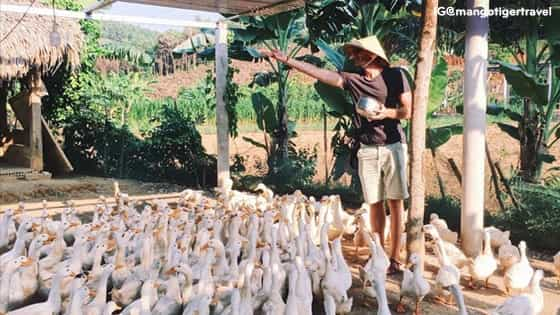 ---
Price: The price of a meal per person is about VND100,000 at these stops, depending on group size; beers are about VND20,000 (prices subject to change)
Phong Nha does not disappoint if you want to capture some great images. Check out the following places for incredible views below!
CHAY LAP FARMSTAY & RESORT – CHAY LAP WATER SPORT CENTER
Want to show off what a great vacation you're having? Consider some selfies poolside at Chay Lap. One sight of our delicious cocktails and food are sure to make any of your followers mouth-wateringly jealous!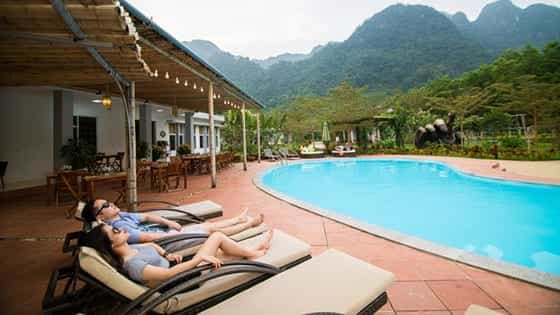 ---
OXALIS HOME ROOFTOP
This provides one of the best vistas in all of Phong Nha! Many people don't even realize what the view offers. You can see a huge expanse of the Son River, and the karst mountains towering behind it.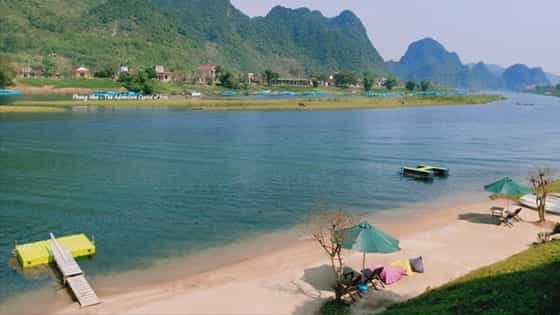 ---
TIEN SON CAVE
This cave is located above Phong Nha Cave. When you buy a ticket to Phong Nha Cave, be sure to ask about Tien Son as well. You'll have quite a few stairs to climb, but the view is worth the workout!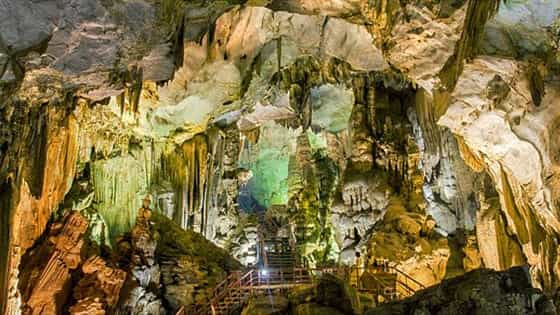 ---
PHONG NHA FARMSTAY
When the rice paddies are at their greenest (March – April) and the late afternoon sun is casting it's glow across the fields, you'll be glad you brought your camera to capture the Farmstay at its best.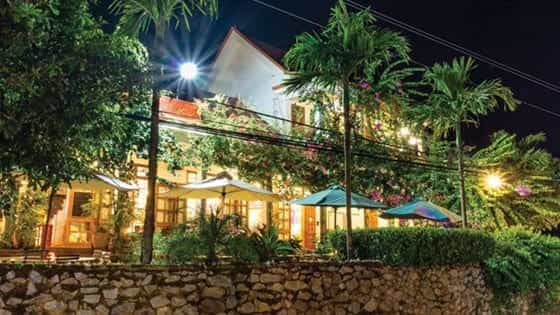 ---
BOMB CRATER BAR (AT SUNSET)
Situated in the perfect spot to watch the sun dip below the horizon, Bomb Crater Bar sits along the river and therefore provides an idyllic location for photographers. Bomb Crater Bar is located in Cu Lac Village, between Easy Tiger and Farmstay.
---
XUAN SON BRIDGE
The bridge is located just outside of Phong Nha (exit town, turn left along Ho Chi Minh Highway, and you're there). It offers a view of the river, buffaloes grazing in rice fields, houses, churches, and more.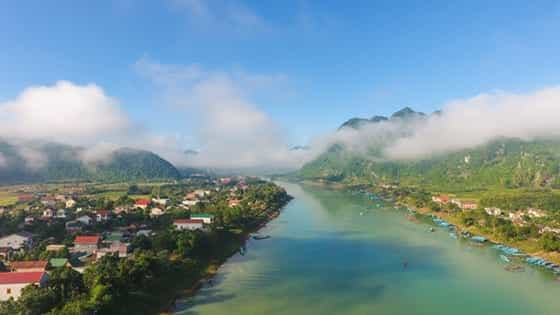 ---
ANYWHERE ALONG THE SON RIVER
It's hard to capture a bad photo of the river. There is a long stretch of river running alongside the village, just outside of the center of town. Stop at one of the 'nuoc mia' (sugarcane juice) stands and capture some shots.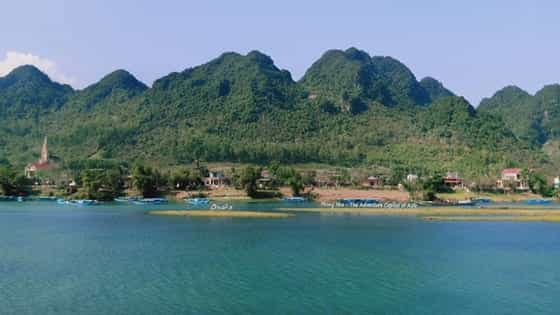 ---
Your best option would be to hire a licensed motorbike driver for the day who can take you around and soak up the views, take photos, and drink without worrying about getting home safely.
A sample itinerary is Easy Tiger –> Bomb Crater Bar –> Moi Moi –> Pub with Cold Beer –> sunset at Phong Nha Farmstay. Or you could leave Phong Nha Farmstay sooner and enjoy Bomb Crater Bar at sunset instead. The highlight of this choice is getting to take a swim in the river while enjoying the sunset!
Price: depends how many beers you drink! Beers average about VND20,000 each in this area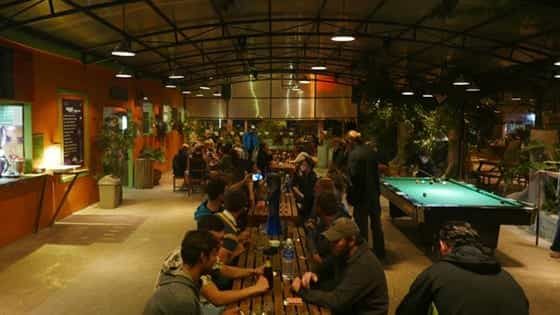 ---
Chay Lap Farmstay & Resort Activities
Experience an idyllic blend of rural relaxation and Chay Lap Farmstay & Resort hospitality, with the Phong Nha-Ke Bang National Park on your doorstep, and tranquil river life just a short stroll or bicycle ride away.
CHAY LAP FARMSTAY & RESORT
If you're looking for some rest & relaxation, as well as some light water sports, venture no farther than Chay Lap Farmstay.
Located 8 km from the National Park entrance and 18 km from Phong Nha, this countryside resort has a swimming pool, a great restaurant, and by far the best drinks list in the region.
Delve into Vietnamese culture with language, cookery and weaving classes. Meet up at the social hubs of the Farmstay, either indoors or outdoors, to talk over the days discoveries with other travellers passing through. Or laze by the pool and let us bring an exotic cocktail to your sun lounge.
For dining, you can eat inside at the air-conditioned Expedition Café (you won't find many of those around here!), outside by the pool, or even down by the Riverside Café next to the Water Sports Center. Meals at the Expedition Café range from Vietnamese cuisine to pastas and pizza, so there's something for everyone.
CHAY LAP WATER SPORT CENTER
This place boasts lots of different water activities for adventurers of any age. You can be more adventurous and head down to Chay Riverside where you'll find the Water Sports Center. Here you will have your choice of river cruises, sailing, kayaks, water skippers, round boats, and water bikes. Each of these is sure to provide a lot of laughs and fun! Light food and drinks are served at the Riverside Café.
Price: Varies by sport
Kayaks: 100,000 VND per hour
Water Skippers: 300,000 VND per hour
Water Bikes: 120,000 VND per hour
Round Boats: 80,000 VND per hour
Stand-up Paddle: 100,000 VND per hour
Private River Charters: 700,000 VND per tour (contact for details)
If you're looking for more adventures within the National Park, Chay Lap is located only 6 km from Paradise Cave, 3 km from Dark Cave, and only 4 km from Nuoc Mooc Ecotrail. For more information or to book a few nights at Chay Lap Farmstay (highly recommended!), please proceed to their website at http://chaylapfarmstay.com/.
With a perfect blend of classic tours and soft adventures, Di Di Thoi – a brand new travel company – will get you closer to Vietnamese and Phong Nha culture like never before.
DI DI THOI CRUISING TOURS
The Phong Nha River Cruise explores villages, tries local crafts, food and wine, soaking up the river life, and enjoy cycling back to Phong Nha. This will offer the best experience for you, with wonderful activities like cycling through the gorgeous countryside, going on a sunset cruise, kayaking on an emerald river while soaking up the sun and so much more!
For tour information, please visit: https://didithoi.com/
HISTORY BUFFS
If you have a spare morning or afternoon, consider checking out the war exhibition located near the entrance to town. It's situated right by an open field, often used for youth football matches or otherwise occupied by cows, across the street from the Phong Nha – Ke Bang sign.
While the museum itself is under repair and not open to the public, the courtyard is worth paying a visit to. The scent of flowers wafts through the air and the backdrop of the mountains make for a serene stroll. There is a small bridge leading to a monument known as the Monument of the Voluntary Youth. It pays tribute to the voluntary youth force on the Ho Chi Minh Trail during the Vietnamese – American war.
Motorbike Through The Phong Nha – Ke Bang National Park
All you need is a map and a motorbike, both easily found in town. It's a perfect way to end your day enjoying traditional grilled chicken and cold beer in the beautiful valley.
A 65 km loop takes you through a beautiful section of the National Park, and you'll have a chance to stop at several famous caves, including Paradise Cave, Eight Lady Cave, and Dark Cave. You can easily spend a whole day driving the loop, depending on how many stops you make. If you aren't an experienced rider, we insist that you hire a licensed motorbike driver to take you around. The national park is NOT the place to learn how to drive a motorbike. There are also a couple places who can take you by car (great for families with smaller children).
Price: Free (excluding motorbike rental and gasoline of course. But at least there's no entrance fee to the park!)
*If you're interested in motorbike rentals, please contact one of the following licensed drivers/companies (both offer motorbike and car services). Also, please DRIVE SLOW through the village. Many children and dogs play in the streets.
Phong Nha Backpacker Services (Phuong): +84 (0) 98 828 9807
Thangs Phong Nha Riders (limited English): +84 (0) 164 659 0719
Motorbike Through The Phong Nha – Ke Bang National Park
Oxalis Activities
Oxalis Adventure offers more than you can imagine, if you plan to do more of our tours or simply enjoying #TheOxalisExperience thoroughly. Options below are not to be missed!
ANOTHER OXALIS ADVENTURE TOURS
If you are joining us for the Son Doong Expedition (or any of our other tours) and plan on coming early or staying on, consider visiting the other cave system Oxalis runs tours to – Tu Lan Cave System. We offer 1-day tours and multi-day tours.
Please visit Oxalis Adventure Tours for more adventure & expedition tours information, or if you still can't decide, we have listed all of our tours by duration and tried to give an overview of what to expect to hopefully make it easier for you to select the best adventure tour for you here. Check it out!
Kayaking & Chilling By The Oxalis Beach
If you like starting or winding down your day with a light dose of adventure, why not rent a kayak at Oxalis Headquarters? From Oxalis, you can kayak just up the river to Ho Khanh's Homestay or Phong Nha River House, both of which boast excellent Vietnamese coffee. Phong Nha River House also dishes up the best Vietnamese food in town. Both locations have a beach where you can leave the kayak if you pop in for a drink, but please ask the staff there to help you tie it up so it doesn't float away.
For those who want to go a little farther, a paddle up to the entrance of Phong Nha Cave is a good choice (but please, don't enter the cave via kayak).
Price: Kayak rentals are free of charge for customers who stay at Oxalis Home; for other customers the price is VND100,000 per hour.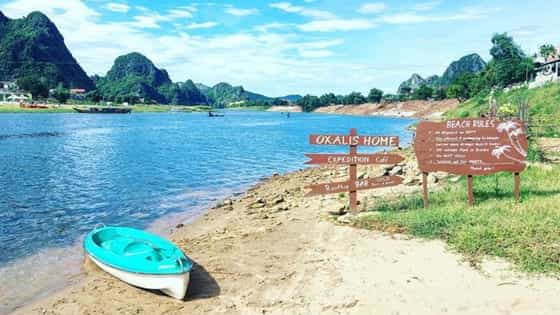 ---
Need a lazy day? Why not spend it lounging on the beach at Oxalis! Deck chairs sit atop the sand, or you can also bring down a cushy bean bag chair to lie on. Waitstaff are happy to serve your drinks on the beach and you can take a dip in the river if you need to cool off. Curl up on a bean bag chair with a book and hot coffee in the winter months.
Price: Free for Oxalis customers (hotel, café, tour customers)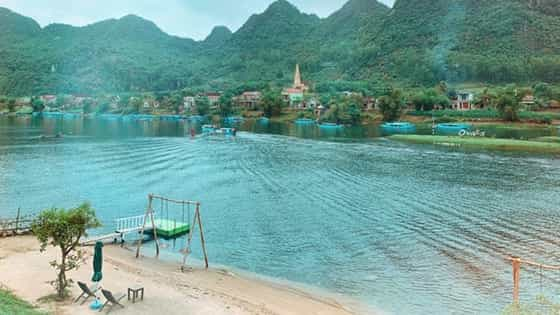 ---
Coming to Phong Nha and still not sure what to do with your extra time? Check out some blogs below, written by some lovers of the area – they paint a brilliant picture of the country:
https://www.travelfish.org/sights/vietnam/north_central_vietnam/quang_binh/phong_nha
http://www.nomadasaurus.com/dear-phong-nha-we-love-you-photo-essay/
http://www.nomadasaurus.com/pub-with-cold-beer-phong-nhas-other-famous-attraction/
http://www.nomadasaurus.com/caves-zip-lines-deep-mud-phong-nha/
*Prices listed in the above articles have likely changed since they were written, so please refer to pricing above which is updated regularly.