Updates on Vietnam Visa policy and tourism activities
COVID-19 updates in Vietnam
Updating
January 12, 2021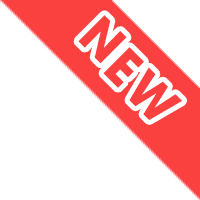 - TUOITRENEWS: Vietnamese Prime Minister Nguyen Xuan Phuc requested relevant agencies to look into the restoration of regular flight routes to and from other countries to fulfil the dual goal of fighting the COVID-19 pandemic and promoting economic development.
The direction was stated by the Government Office in an official document to ministries and local authorities on the implementation of repatriation flights in the first quarter of 2021, which was based on a report from the Ministry of Foreign Affairs.
January 4, 2021 - VNEXPRESS: The Health Ministry has proposed that inbound flights are suspended or limited from countries and territories with the new, more contagious coronavirus strain.
The ministry made the proposal after at least 34 countries and territories around the world have reported infections of the SARS-CoV-2 VOC 202012/01 (Variant of Concern, year 2020, month 12, variant 01) first found in the U.K. on December 8.
The variant is said to be 70 percent more transmissible than the old one.
The proposal was submitted to Prime Minister Nguyen Xuan Phuc Sunday after the health ministry confirmed on Saturday that a 44-year-old Vietnamese woman returning home from Britain and quarantined in the Mekong Delta province of Tra Vinh upon arrival was infected with the new virus strain.
January 2, 2021 - VNEXPRESS: Vietnam imports first case of UK Covid-19 variant.
A Vietnamese woman returning home from Britain has been found to be infected with the new, more contagious coronavirus strain.
She was among a group of 305 passengers returning to Vietnam by Vietnam Airlines flight VN50 that landed in Can Tho on December 22.
On arrival, they were sent to quarantine facilities in Can Tho and the nearby provinces of Vinh Long and Tra Vinh and HCMC.
December 26, 2020 - VNEXPRESS: Man illegally entering Vietnam tests positive for novel coronavirus.
A man in the Mekong Delta's Vinh Long Province has tested positive for the novel coronavirus after illegally entering Vietnam, passing through several localities including HCMC.
He traveled from Myanmar to Thailand by truck on Dec. 15 and stayed there until Dec. 22, when he and six others got on another truck bound for Cambodia on Dec. 23. On Dec. 24, Tri was driven to a border gate in Tay Ninh, then to HCMC, then got on a different bus to Vinh Long. Throughout his journey, he had made contact with several other people quarantined at the Mang Thit District medical center.
December 18, 2020 - VNEXPRESS: Three-phase human trials of the first made-in-Vietnam Covid-19 vaccine is scheduled to complete in February 2022 after commencing Thursday.
Nanogen said it would complete the first phase in February next year in Hanoi, testing the vaccine with a group of 60 volunteers in collaboration with Vietnam Military Medical University.
The second phase is scheduled to start within February next year and last until August, with 400-600 volunteers aged 12-75 vaccinated. Aside from Vietnam Military Medical University, Nanogen will coordinate with the National Institute of Hygiene and Epidemiology and HCMC Pasteur Institute during this phase.
The final phase will last until February 2022, with 1,500-3,000 volunteers aged from 12 to 75 injected with the vaccine in either India, Indonesia, or Bangladesh.
For now, the Ministry of Health has established three delegations to inspect, monitor, and assist the Covid-19 vaccine research team at Nanogen.
December 16, 2020 - VNEXPRESS: Vietnam readies for Covid-19 vaccine trial.
Vietnam will select 60 among 200 volunteers to be injected with Nanocovax, the first made-in-Vietnam Covid-19 vaccine approved for human trials, from Thursday.
Selected candidates are between 18 and 50 of age. They will receive two intramuscular injections of the vaccine or a placebo, with an interval of 28 days between each jab. Each volunteer will have their health monitored for 56 days to assess the efficiency of the vaccine and continue to be observed for sixth months following administration.
December 14, 2020 - TUOITRENEWS: Vietnam's Ministry of Health recorded five imported COVID-19 cases on Monday, bringing the national tally past the 1,400 mark.
The five patients were quarantined upon arrival by plane as per regulations, the health ministry noted.
Two of the patients landed at Van Don International Airport in Quang Ninh Province on Saturday and were sent to collective quarantine in Thai Binh Province upon entry before testing positive for the novel coronavirus one day later. They are treated for COVID-19 in Hanoi.
Two of the remaining patients touched down at Can Tho International Airport in the eponymous city in the Mekong Delta from Indonesia on November 29. They were taken to centralized quarantine in Dong Thap Province after landing.
December 9, 2020 - TUOITRENEWS: Vietnam seeks volunteers for human trial of COVID-19 vaccine.
More details on volunteer selection will be revealed before human clinical tests of a made-in-Vietnam COVID-19 vaccine take place on December 17, a representative of the Ministry of Health said on Tuesday.
Nguyen Ngo Quang, deputy director of the Department of Science, Technology and Training under the Ministry of Health, said the ministry approves of and encourages the public to sign up for the trial rounds of the vaccine.
December 7, 2020 - VNEXPRESS: More than 3,200 people suspected to have come into contact with HCMC's four latest community transmissions have tested negative for the novel coronavirus.
The city has since gone five days without recording any new community transmission of the Covid-19 causing virus.
The city has placed under supervision 861 cases of first-generation infections (F1), 1,400 F2, and 1,002 others, including students and teachers, after contact tracing for the four patients.
They have all tested negative for the novel coronavirus, the Ho Chi Minh City Center for Disease Control announced Monday morning.
December 06, 2020 - TUOITRENEWS: Vietnam to begin testing COVID-19 vaccine on 20 people next week.
The human trial of a made-in-Vietnam COVID-19 vaccine is expected to be conducted on 20 volunteers next week, according to the Ministry of Health.
Developed by Ho Chi Minh City-based Nanogen Pharmaceutical Biotechnology JSC, the vaccine already underwent animal trials and was assessed by a Vietnamese and foreign agency.
The Vietnam Military Medical University will start testing the vaccine on 20 healthy people on December 10.
Several of them will receive the vaccine on the first day, while the test on the remaining volunteers will be carried out in the next 24 to 48 hours.
December 1, 2020 - VIETNAMNEWS: HCM CITY — For the first time in three months, Vietnam has recorded a community infection of COVID-19.
The patient lives in HCM City and is a friend of a flight attendant from Vietnam Airlines who tested positive on November 29. They came into contact when the latter was under quarantine at her rented house.
The new patient, the 1347th, is a 32-year-old man from Ward 3, District 6 who is a teacher at an English language centre. He is currently in quarantine. Officials are currently tracking people he came into contact with the man in the past few days.
It is understood the new patient had visited a karaoke bar and a cafe over the past few days.
Those businesses have been closed, and the authority has sent officers to spray the premises with disinfectant.
Staff who work at places the man has visited, have been requested to self-isolate at home and have COVID-19 tests. There have been 38 F1 cases and 154 F2 reported relating to this latest case.
December 1, 2020 - According to VNE: Regarding the new medical immigration and monitoring process of the Ministry of Health, which is still in draft, visitors to Vietnam are classified into three groups:
Group one: Vietnamese citizens, foreigners who are relatives of Vietnamese citizens.
Group two: Foreigners who are experts, investors, business managers, high-tech workers, experts and relatives (parents, spouses, children) who enter Vietnam to stay and stay stay for 14 days or more; students, international students.
Group three: Foreigners entering for diplomatic or official purposes; Foreign experts working in Vietnam for less than 14 days.
In addition to the above groups, others will be authorized by the Prime Minister, Deputy Prime Minister, and National Steering Committee for the Prevention and Control of Covid-19. The crew belongs to this "other" group.
October 1, 2020 - Vietnam-Briefing: Vietnam's Ministry of Health confirmed a total of 1,094 cases of COVID-19. However, 1,010 of the affected patients have recovered and been discharged from hospitals. Vietnam has also recorded 35 deaths due to the pandemic. The latest cases were all imported and quarantined on arrival.
Vietnam's Immigration Department has announced another automatic stay extension for foreigners stranded in Vietnam due to the pandemic until October 31. The measure applies to those who entered since March 1 allowing them to leave the country without any penalty or official procedures. Those that have entered prior to March 1 are also eligible provided they show documents by their embassies or by Vietnamese authorities to confirm they were quarantined or treated for COVID-19.
September 30, 2020 - Straits Times: Singapore will unilaterally lift border restrictions to visitors from Australia - excluding Victoria state - and Vietnam from Oct 8. The Civil Aviation Authority of Singapore (CAAS) said on Wednesday (Sept 30) that these two countries both have comprehensive public health surveillance systems and have successfully controlled the spread of the Covid-19 outbreak.
"The risk of importation from these countries is low," said the authority, noting that over the last 28 days, Vietnam had zero local Covid-19 cases while Australia (excluding Victoria state) had a low virus incidence rate of 0.02 cases per 100,000 people.
Visitors from Australia and Vietnam will be able to apply for the Air Travel Pass for entry into Singapore from Thursday. The earliest day they will be able to come into Singapore will be Oct 8, 2020.
However, Vietnam will continue to main entry restrictions and only approve the entry of diplomats, high-skilled workers, and investors with strict health protocols.
September 18, 2020 - ABC NEWS: Vietnam will resume international commercial flights to South Korea, Japan, China and Taiwan on a weekly basis. Flights connecting to Cambodia and Laos will resume next week.
The flights, however, are reserved for Vietnamese nationals, diplomats, experts, managers, skilled workers, investors and their families. They are not yet available for tourists.
August 31, 2020 Five Covid-19 patients in HCMC, including an American martial artist and his wife, were discharged Monday, along with 12 others in Hanoi and Da Nang. Vietnam has recorded 1,040 Covid-19 cases to date, with 297 active cases and 33 deaths.
August 18, 2020 - VNEXPRESS: 19 were repatriates treated in Hanoi, including 18 men from Equatorial Guinea and another from Bangladesh, aged between 28 and 54.
In Quang Nam, 11 recoveries are three men and eight women.
The six patients in Hue still stay in Hue Central Hospital for treatment of other comorbidities. Other 23 patients recovering in Da Nang.
August 17, 2020 - VNEXPRESS: Vietnam's Covid-19 active count has dropped to 475 after nine infectees were confirmed free of the disease Monday morning.
Six of them received treatment at the Da Nang Hospital for Lung Diseases. They are three women and one man aged 28-35, employed at the Da Nang Hospital, a 22-year-old female medical intern there, and a woman aged 61.
The others are three men who were treated at Da Nang City's Hoa Vang District field hospital.
August 16, 2020 Ten patients linked to Da Nang, Vietnam's Covid-19 epicenter, were announced recovered Saturday night, bringing the nation's active cases down to 480.
The nine recoveries discharged from Hoa Vang District field hospital in Da Nang included "Patient 467," "Patient 684," "Patient 706," "Patient 768," "Patient 801," "Patient 799," "Patient 809," "Patient 813," and "Patient 826."
Remaining "Patient 783" was discharged from Da Nang Lung Hospital.
August 14, 2020 - VNEXPRESS: Five Covid-19 patients in central Da Nang City were announced recovered Friday, decreasing Vietnam's tally of active cases to 460.
The three female and two male patients, between 29 and 50 years of age, were treated at Hoa Vang District medical center. All tested negative for the novel coronavirus twice before announced virus free.
The center, which has been turned into a field hospital serving Covid-19 patients, on Thursday confirmed 10 others to have recovered.
August 13, 2020 - VNEXPRESS: A toddler, a pregnant woman and 10 other adults were announced Covid-19 free Thursday, sending Vietnam's active cases down to 444.
Among them, eight are residents of Da Nang, with the remaining four hailing from neighboring Quang Nam Province. All were discharged Thursday morning after contracting infection via community transmissions related to the coastal city outbreak.
August 12, 2020 - VNEXPRESS: With their test results for the new coronavirus all returning negative after mass screening, 625 visitors to Da Nang will fly back to HCMC this week.
The tourists, including over 50 foreigners, had their samples taken for testing on August 9, as requested by the HCMC Health Department. They were tested once.
The Center for Disease Control and Prevention (CDC) in central Da Nang City, Vietnam's Covid-19 epicenter, has since confirmed all as negative and ready to return to HCMC on three flights departing 3 p.m. Thursday, and 9 a.m. and 2 p.m. Friday.
Doctor Nguyen Ngoc Thuy Duong, from the HCMC CDC, told VTV once they touched down at Tan Son Nhat Airport, all passengers would be taken to quarantine camps as per regulations imposed on those returning from Covid-19 stricken areas.
August 11, 2020 - TTO: This morning, August 11, the Ministry of Health announced that there were no new cases of COVID-19 infection, the number of people infected nationwide was stopping at 847 cases and this was the 2nd morning in a row with no more patients. After half a month, there are days with the most cases up to 80 cases/day, including one morning the number of new patients is up to 45.
The Ministry of Health said that the number of new cases related to Da Nang is stopping at 389 cases from July 25 to now, the number of localities having patients continues stopping at 15 localities. Experts assess that the number of cases is still sporadic, not a wide outbreak.
At Da Nang, the center of pandemic last week, Mr. Nguyen Truong Son - Deputy Minister of Health, Head of the permanent anti-epidemic unit of the Ministry of Health, shared the possibility that the epidemic would peak by the end of this week, then the incidence would go down.
August 10, 2020 - TTO: Vietnam logged zero new COVID-19 cases on Monday morning, the first time in over 10 days.
Vietnam has documented 841 coronavirus infections since January 23, when it registered the first-ever patient, the Ministry of Health said. Three hundred and seventeen of the total are imported cases quarantined upon arrival. Eleven have succumbed to COVID-19, the respiratory disease caused by the novel coronavirus, while 395 have beaten the pathogen to date. Vietnam reported no new patients from 6:00 pm on Sunday to 6:00 am on Monday, the first time in more than ten days. The health ministry has confirmed 384 cases traced to Da Nang, a beach city in central Vietnam, since July 25, when the first domestic infection was logged there after 99 days of zero community transmission.
The country's death toll has risen to 13 so far, Nguyen Truong Son, Minister of Health, said from Da Nang, a national outbreak epicenter now.
August 10, 2020 - Vietnamnews: According to Assoc. Prof. Trần Đắc Phu, head of Department of Preventive Medicine under the health ministry, said anti-pandemic measures have been carried out aggressively and effectively in Đà Nẵng, which is now under lockdown. At this point, it could be said that the outbreak in Đà Nẵng is under control, Phu said.
July 31, 2020 - Vietnamnews: ĐÀ NẴNG — The number of people who have tested positive for COVID-19 in Việt Nam has topped the 500 mark, after 45 new community transmissions were detected in Đà Nẵng. The National Steering Committee for COVID-19 Prevention and Control announced the new cases on Friday morning, taking the total tally of infections to 509.There have now been 93 community infections since July 25, and Friday's figures are the largest amount recorded in a single day since the first case back in January.
According to Tuoitre News - TTO - According to information at the National Steering Committee for COVID-19 Prevention and Control on the afternoon of July 31, 2020, Vietnam had one COVID-19 patient die. This Patient 428 died from myocardial infarction on severe medical background and COVID-19.
According to information from the Ministry of Health, the first case of death - case 428, was recorded on July 31, 2020 as a 70-year-old male patient with a permanent address in Hoi An City, Quang Nam Province.
The patient entered the Department of Internal Medicine - Urology (Da Nang Hospital) on July 9 with a diagnosis of end-stage kidney disease; undergoing hemodialysis.
Patients with a history of blood pressure, ischemic heart disease, heart failure, pneumonia. The patient was sampled and confirmed positive for SARS-CoV-2 on July 27. The patient has just transferred to Hue at noon July 30, 2020.
July 28, 2020 - ABC NEWS: HANOI, Vietnam - Vietnam on Tuesday locked down its third-largest city for two weeks after 15 cases of COVID-19 were found in a hospital, the government said.
The new cases in the central city of Da Nang are the first confirmed to be locally transmitted in the country in over three months.
As of Afternoon of July 28th, 2020, a total of 438 cororonavirus cases found in Vietnam.
June 15, 2020 - NDO/VNA: Vietnam confirmed it had no new COVID-19 cases on June 15, marking 60 consecutive days without community transmission in the country, according to the National Steering Committee for COVID-19 Prevention and Control.
Of the 334 cases recorded in Vietnam so far, 194 were imported and quarantined upon arrival.
Some 323 patients, or 96.7% of all cases, have recovered and zero deaths have been reported.
Two of the 11 active patients have tested negative for the coronavirus once and three at least twice.
The British pilot known as Patient No 91 has regained consciousness and shown improvement.
Some 8,792 people who had close contact with patients or came from pandemic-hit areas are now under quarantine in Vietnam.
May 27, 2020 - TUOITRENEWS: Vietnam to grant e-visa to citizens from 80 countries from July 1
Citizens from 80 countries will be allowed to get an e-visa from July 1, 2020, the government said in a resolution signed on Monday.
The 79/NQ-CP resolution was issued in line with the Law on Foreigners' Entry Into, Exit From, Transit Through and Residence in Vietnam.
The 80 countries include Austria, Poland, Belgium, Portugal, the UAE, Germany, India, South Korea, the U.S., Italy, Finland, France, China, Brazil, Canada, Russia, the UK, Japan, Spain, Sweden, Switzerland, the Netherlands, Norway, and more.
The resolution also details eight airports, 16 land border gates, and 13 sea border gates where foreigners can enter and exit Vietnam with an e-visa.
The eight airports are Noi Bai in Hanoi, Tan Son Nhat in Ho Chi Minh City, Cam Ranh in Khanh Hoa Province, Da Nang in the namesake city, Cat Bi in Hai Phong, Can Tho in the eponymous city, Phu Quoc in Kien Giang Province, and Phu Bai in Thua Thien-Hue Province.
The 16 land border gates include Tay Trang in Dien Bien Province, Mong Cai in Quang Ninh Province, Huu Nghi in Lang Son Province, Lao Cai in the namesake province, Na Meo in Thanh Hoa Province, Nam Can in Nghe An Province, Cau Treo in Ha Tinh Province, Cha Lo in Quang Binh Province, La Lay and Lao Bao in Quang Tri Province, Bo Y in Kon Tum Province, Moc Bai and Xa Mat in Tay Ninh Province, Tinh Bien and Song Tien in An Giang Province, and Ha Tien in Kien Giang Province.
The 13 ports of entry by sea are Hon Gai and Cam Pha in Quang Ninh Province, Hai Phong in the eponymous city, Nghi Son in Thanh Hoa Province, Vung Ang in Ha Tinh Province, Chan May in Thua Thien-Hue Province, Da Nang in the namesake city, Nha Trang in Khanh Hoa Province, Quy Nhon in Binh Dinh Province, Dung Quat in Quang Ngai Province, Vung Tau in Ba Ria-Vung Tau Province, Ho Chi Minh City in the namesake city, and Duong Dong in Kien Giang Province.
NOTE: This new policy is effective from July 1, 2020, however Due to Covid-19, international visitor still can not enter Vietnam at this time. We will update on this page when we have new information.
Travellers can apply directly for e-Visas here: Vietnam e-Visa Official Website
May 22, 2020 - VNEXPRESS: Vietnam's tourism industry is preparing different plans to welcome foreign visitors from countries and territories that have contained the coronavirus pandemic.
Nguyen Trung Khanh, director of the Vietnam National Administration of Tourism (VNAT), said the industry is preparing plans to welcome visitors from countries and territories that have responded effectively to the pandemic.
Ken Atkinson, vice chairman of the Vietnam Tourism Advisory Board, said the first countries to target could be Australia and New Zealand, which are responding well to the Covid-19 crisis. "However, as China and Korea are our two biggest inbound source markets it is important to have plans in place to reopen travel from those markets as soon as it is safe," he said. Atkinson told at a tourism meeting Thursday that Vietnam can consult Australia, New Zealand, and Thailand on opening separate resorts for foreign tourists to ensure their safety.
March 22, 2020 Until further notice, Vietnam has suspended entry for all foreign nationals. Only Vietnamese nationals, foreigners on diplomatic or official business, and highly skilled workers are allowed to enter the country at this time. Anyone entering Vietnam must undergo medical checks and 14-day quarantine upon arrival.
All foreigners who entered Vietnam after March 1 on visa exemptions, e-visas or tourism visas will be given automatic stay extensions at no charge until June 30, 2020. Travellers still in the country should declare their temporary residence to local police, through their landlords or hotels, and must complete Vietnam's online health declaration here.
Visitors who entered the country before March 1 may be considered for the extension, provided they can show an official letter from their embassy or consulate stating they were unable to leave the country due to objective reasons. Foreigners who have undergone quarantine or treatment for Covid-19 in Vietnam are also eligible for the extension. They must bring their certification documents to show immigration officials when leaving Vietnam.
Latest Updates about International Flights to Vietnam after Covid-19.
December 02, 2020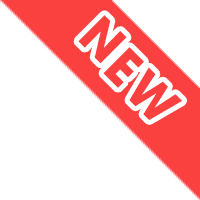 TUOITRENEWS - Vietnam will suspend all inbound commercial flights after it detected its first COVID-19 outbreak in nearly three months, Prime Minister Nguyen Xuan Phuc said on Tuesday.
He said inbound evacuation flights can continue but anyone coming in will still have to go into 14 days of quarantine.
Sept 07, 2020 TUOITRENEWS - Vietnam is planning to reopen regular international air routes later this month. The passengers will be mainly Vietnamese citizens and foreign experts and skilled laborers from China, Japan, South Korea, Laos, Cambodia, and Taiwan, according to the Ministry of Transport.
June 26, 2020 CNN – A planeful of Japanese BUSINESS TRAVELLERS landed in Vietnam on June 25, marking the first flight between the two countries since they imposed border restrictions in a bid to stop the spread of coronavirus. Tourists are not yet allowed to enter Vietnam.
Vietnam almost completely sealed off its borders to foreign nationals in March, while Japan currently bans residents of more than 100 cointries and regions.
June 16th, 2020 Kyodo News – Japan will ease travel restrictions imposed to keep the novel coronavirus pandemic in check, starting with flights to Vietnam on a limited basis later this month, government sources said Monday.
A chartered flight is being arranged to fly around 250 Japanese businesspeople, the sources said, adding they will be exempt from quarantine upon arrival in Vietnam and when they return to Japan on condition that they test negative for the coronavirus.
May 21, 2020 VGP – The Ministry of Foreign Affairs said it has coordinated with relevant competent agencies to arrange 18 flights to bring Vietnamese nationals back home between May 18 and June 15.
May 19, 2020 VNEXPRESS - In light of the recent COVID-19 outbreak, Vietnam has imposed several travel restrictions on those entering the country. As of May 19, Vietnam had confirmed 324 cases of COVID-19, though 263 of the patients had recovered.
May 8th, 2020 HANOI (Reuters) - Vietnam's civil aviation authority (CAAV) is seeking government approval to partially resume international flights from June 1 to "revive the hit-hard aviation industry".
As Vietnam has gone more than three weeks without coronavirus community transmission, CAAV has proposed reconnecting international flights with limited frequency, giving priority to foreign experts and investors.
On April 1, 2020 Vietnam's Ministry of Transport suspended all scheduled passenger flights to the country effective immediately until further notice in a move to stop the COVID-19 spread. Vietnam is one of the fastest-growing aviation markets in the region.
Cargo flights, foreign officials, business managers, diplomatic medical missions are exempt from the ban.
Latest Updates about Domestic Flights in Vietnam after Covid-19
Latest All domestic flights in Vietnam have resumed normal.
May 5, 2020 Vietnam Airlines restores all domestic routes, Vietjet, Bamboo Airways and Jetstar also re-open all domestic routes after May 10, 2020.
April 25, 2020 Vietnam Air restores key domestic route to 30% of normal. Vietnam Air will start to operate up to 13 flights per day between the capital and the nation's largest city, marking a return to about 30% of normal routes. The connection had been limited to just one daily flight during the lockdown.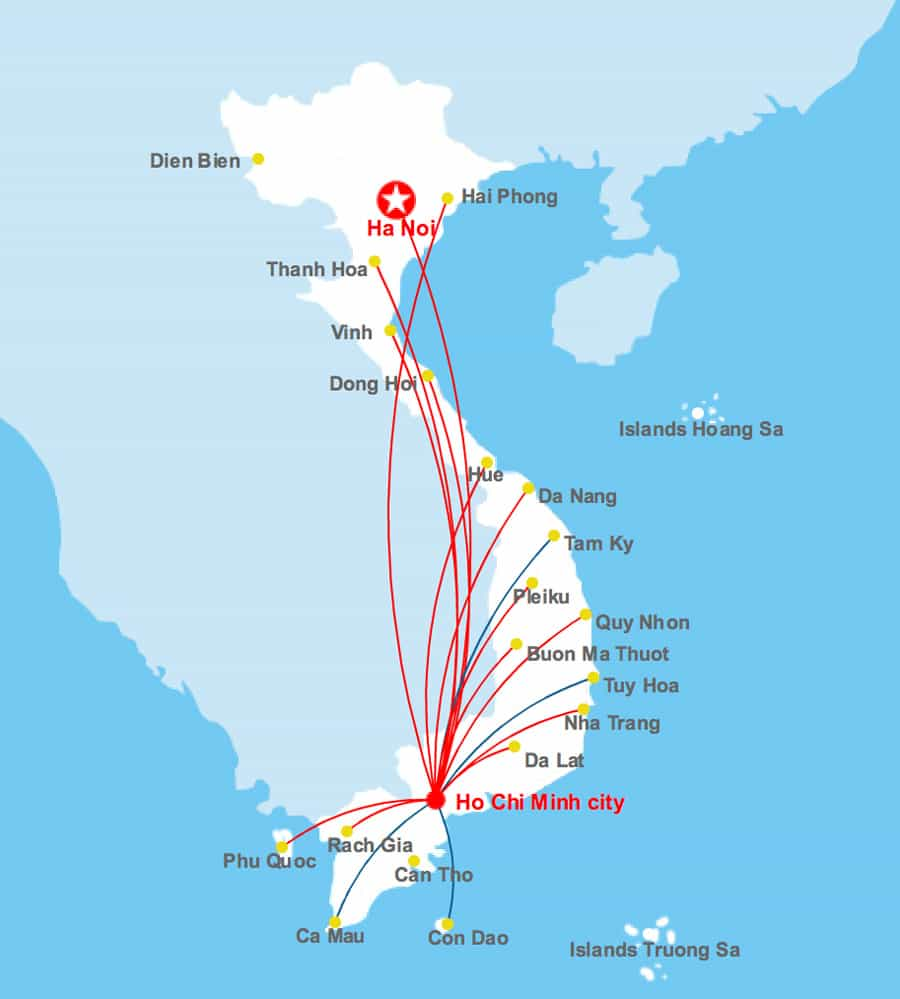 Photo by: vietnamairlines.com
April 14, 2020 HANOI, (Reuters) - Vietnam's civil aviation authority (CAAV) said on Tuesday that domestic flights would remain suspended, after airlines announced they were set to resume after the expiry of a government order for 15 days of social distancing.
"In order to strictly implement social distancing and curb the spread of the coronavirus, airlines are not allowed to sell tickets for flights from April 16," the CAAV said in a statement.
March 31, 2020 Vietnamese airlines carriers reduced most of domestic routes from April 1,2020 till further notice. Only a minimum frequency will be maintained on the routes to meet urgent needs with the strictest epidemic standards. All flight crews on all flights are equipped with medical protective gears.
Vietnam Visa Policy


Prior

Covid-19
Vietnam Visa Exemptions
PRIOR COVID-19

(Prior 2020)

Vietnam offers visa exemptions ranging from 14 to 90 days to citizens of 24 countries holding valid ordinary passports. The full list of countries with visa exemptions is below. To view visa exemptions for diplomatic and other passports, please visit this link.

TIP: All nationalities traveling directly to Phu Quoc Island can visit the island for 30 days visa-free. To do this you will need to show an outbound ticket on arrival in Vietnam.
VIETNAM VISA EXEMPTION
| | | |
| --- | --- | --- |
| Area | Country | Term of residence |
| Asia | Thailand | Less than 30 days |
| | Malaysia | Less than 30 days |
| | Singapore | Less than 30 days |
| | Indonesia | Less than 30 days |
| | Cambodia | Less than 30 days |
| | Lao | Less than 30 days |
| | Philippines | Less than 21 days |
| | Myanmar | Less than 14 days |
| | Brunei | Less than 14 days |
| | South Korea | Less than 15 days |
| | Japan | Less than 15 days |
| | Kyrgyzstan | Less than 30 days |
| | | |
| --- | --- | --- |
| Area | Country | Term of residence |
| Europe | Russia | Less than 15 days |
| | Sweden | Less than 15 days |
| | Denmark | Less than 15 days |
| | Finland | Less than 15 days |
| | Norway | Less than 15 days |
| | UnitedKingdom | Less than 15 days |
| | France | Less than 15 days |
| | Germany | Less than 15 days |
| | Spain | Less than 15 days |
| | Italy | Less than 15 days |
| | Belarus | Less than 15 days |
| South America | Chile | Less than 90 days |
Notes on visa exemptions:
As of Mar. 21, 2020, Vietnam will temporarily suspend visa exemptions for citizens from Belarus, Russia, and Japan.
Starting Mar. 8, 2020 Vietnam has temporarily suspended visa exemptions for citizens of the European Union, the United Kingdom, and as well as other countries with more than 500 cases or grow more than 50 cases a day.
As of Feb. 29, 2020 visa exemptions for South Koreans will be temporarily suspended until further notice, and as of Mar. 2, 2020 visa exemptions for Italians will also be temporarily suspended.
The exemptions listed above for Sweden, Norway, Denmark, Belarus, Finland, Japan, South Korea, and Russia are valid until Dec. 31, 2022.
The exemptions listed above for the United Kingdom, France, Germany, Spain, and Italy are valid until June 30, 2021.
Spouses or children of Vietnamese citizens are allowed to stay in the country without a visa for six months and must show papers proving their eligibility. For full requirements, please visit this link.
Vietnam Electronic Visa (e-Visa)
Vietnam's e-Visa is now available to nationals of 80 countries: Andorra, Argentina, Armenia, Australia, Austria, Azerbaijan, Belarus, Belgium, Bosnia and Herzegovina, Brazil, Brunei, Bulgaria, Canada, Colombia, Croatia, Cuba, Cyprus, Czech Republic, Chile, China (including Hong Kong and Macau passports), Denmark, Estonia, Fiji, Finland, France, Georgia, Germany, Greece, Hungary, Iceland, India, Ireland, Italy, Japan, Kazakhstan, Latvia, Liechtenstein, Lithuania, Luxembourg, Macedonia, Malta, Marshall Islands, Mexico, Micronesia, Moldova, Monaco, Montenegro, Mongolia, Myanmar, Nauru, Netherlands, New Zealand, Norway, Palau, Panama, Papua New Guinea, Peru, Poland, Portugal, Philippines, Qatar, Romania, Russia, Salomon Islands, San Marino, Serbia, Slovakia, Slovenia, South Korea, Spain, Sweden, Switzerland, Timor Leste, United Arab Emirates, United Kingdom, United States of America, Uruguay, Vanuatu, Venezuela, and Western Samoa.
The e-Visa takes three working days to process, costs 25 USD, and is a single-entry visa, valid for 30 days. You can enter Vietnam on an e-Visa at any of the country's eight international airports, including Hanoi, Ho Chi Minh City and Danang, as well as 14 land crossings and seven seaports.
What is Vietnam's e-Visa?
Vietnam's e-Visa is one of several visa types offered by the Vietnam Immigration Department to foreigners entering the country. The e-Visa is valid for 30 days, and single entry only. The e-Visa costs 25 USD for card payments. It requires three full working days to process. As of February 2019, Vietnam's e-Visa is available to nationals of 80 countries.
Travellers can apply directly for e-Visas here: Vietnam e-Visa Official Website
---
How to Apply for Vietnam's e-Visa:
Step 1: Prepare the required materials:

One 4x6 passport photo in .jpg format with a white background, without glasses
One photo in .jpg format of your passport data page
Passport valid for at least six months
Your temporary address in Vietnam and points of entry and exit
Debit or credit card for payment
Step 2: Click this link or access www.immigration.gov.vn and go to 'E-visa Issuance' then click on the link for 'Outside Vietnam foreigners'.
Step 3: Upload your .jpg images (passport data page and passport photo) and fill out the required fields on the form completely. Submit your form.
Step 4: Pay the e-Visa fee of 25 USD. Copy down the document code provided.
Step 5: Within three working days you should receive news of your e-Visa application via email. If not, you can also run a search for your e-Visa at this link.
Step 6: Use your document code to locate your e-Visa online. Download and print the e-Visa in two copies for extra safety.
TIP: Travellers with an e-Visa can go directly to immigration counters at their point of entry and do not need to queue at Visa on Arrival counters.
---
Where to Download Your Vietnam e-Visa
After applying for your e-Visa online, you'll need to wait three working days for your visa to be released. After three days, you may search for your visa at this link.
Enter your registration code, email, and date of birth to gain access to your visa. Download the .pdf file and print your e-Visa in two copies for safety when travelling. If three working days have passed and your visa is still unavailable, email Vietnam's e-Visa Support at this page.
---
How to Use Your e-Visa in Vietnam
Your e-Visa is valid for entry at any of 28 international checkpoints within the country, including eight international airports. For the full list of airports, seaports and border crossings where the e-Visa is accepted, please click here.
Upon arrival in Vietnam, submit your passport and your printed e-Visa at the immigration counter.
TIP: Keep your printed e-Visa to show on departure.
---
Common Questions about e-Visas
- Can I get an extension on my 30-day e-Visa?
Yes, but this can only be done from within Vietnam.
- Can I enter Vietnam after the entry date on my application?
Your visa is valid from the start to end dates specified. You can enter the country any time within those dates.
- Do I need to queue at the Visa on Arrival counter in Vietnam?
You do not need to queue at Visa on Arrival counters. You can bring your printed e-Visa and passport directly to the immigration counter.
---
Vietnam Visa on Arrival
If you are planning a multiple-entry visit or a stay of more than 30 days, you will want to apply for a visa on arrival. To do this you'll need:
1. A 4x6 passport photo with a white background and no glasses
2. A filled-out visa application form
3. A passport or substitute ID valid for six months from the date you plan to enter Vietnam
4. Payment (25 USD to 50 USD) for visa fees, and
5. A Letter of Approval from a Vietnamese embassy or consulate (if you are picking up your visa at the airport)
If you are near a Vietnamese embassy or consulate, you can submit your photo, application form, passport, and visa fee in person. This website will guide you through the process.
If you are unable to reach a Vietnamese embassy, or are short on time, there are trusted services online who can provide you a valid Letter of Approval for a fee. Bring this letter and together with a visa application form and your other documents to the Visa on Arrival counter at the airport when you land.
TIP: You will need to pay your visa stamp fee in USD or Vietnamese Dong on arrival at the airport.
Vietnam's e-Visa is a simple, online visa approval process available to citizens of 80 countries. Payment and delivery of the e-Visa is done entirely online, and takes three working days. This article lists everything you need to know about applying for Vietnam's e-Visa. For information about Vietnam's visa on arrival, and visa exemptions.
---
Getting to Vietnam by Plane
There are 22 airports in Vietnam: 11 domestic and 11 international. The three main gateways are Noi Bai International Airport in Hanoi (HAN), Tan Son Nhat International Airport in Ho Chi Minh City (SGN) and Da Nang International Airport in Danang (DAD).
Tan Son Nhat and the Da Nang airport have domestic terminals in walking distance from the international terminal. Hanoi's domestic terminal is a short ride from the international terminal.
Most Asian countries have direct flights to and from Ho Chi Minh City or Hanoi. Travelers can also fly directly into Da Nang from destinations around the region. Budget airlines, such AirAsia, Jetstar, Tiger Airways, and Cebu Pacific, are increasingly popular alternatives for those flying to/from Vietnam to other Southeast Asian destinations.
---
Getting to Vietnam by Bus or Train
New routes and services are making it easier everyday to reach Vietnam from neighbouring countries of China, Laos, and Cambodia. Travelers entering Vietnam this way will want to make sure they have their visas ready beforehand, as there are no Visas on Arrival at land crossings within Vietnam.
China
There are direct trains between Hanoi (the only point of rail departure for China within Vietnam) and Beijing via the Dong Dang border, with stops at Nanning and Guilin. From Hanoi, the train departs every Tuesday and Friday at 6:30 pm with a total traveling time of 42 hours. You can book your tickets from Hanoi in advance through reputable online services such as Bao Lau or SinhTourist.
Laos
There are local bus companies in Laos touting cheap fares to Vietnam, but we recommend using an international bus service running from Savannakhet or Vientiane to Hanoi, Hue, Vinh, or Da Nang. These direct lines will help you avoid the difficulties that sometimes arise with local bus agents. It's also possible to get a bus from Luang Prabang to Hanoi, but the ride can run up to 24 hours, much of it on rough roads.
Cambodia
A number of public buses and express shuttles ply the route between Phnom Penh and Ho Chi Minh City every day, via the Moc Bai border. Modern buses outfitted with air-conditioning make for a more pleasant trip, so try to find one that looks well maintained or spring for one of the modern express shuttles such as Sapaco Tourist or Mekong Express. The ride is usually six hours long. Be sure to have your visas for Vietnam ready before you reach the border.
---
Getting to Vietnam by Boat
For those looking for a fun route, a boat trip through the Mekong Delta makes for an enjoyable and scenic entry into Southern Vietnam. Tour agencies in Phnom Penh and in Vietnam can arrange boat trips from Cambodia into the country. You can expect to pass through one of two crossings -- Vinh Xuong or Tinh Bien -- along the way. Trips usually end in Can Tho, about 170 km from Ho Chi Minh City.
Sources: vietnam.travel
Whether you prefer long treks, camping in a cave, sleeping under the stars in the jungle, swimming underground in river caves, explore the huge dry caves or just taking an exploratory day trip, Oxalis Adventure Tours can provide the right amount of adventure just for you.