Free service for Xiều
"Xiều" is a word that Phong Nha locals use to call their close friends and family members. At Oxalis, we call our guests who have been and will be participating in Oxalis tours as "Xiều" to show our goodwill in bringing the best experience to our customers. Therefore, once you become a Xieu, you are offered many free services that only Xieu Oxalis get.
Below are 5 free services for Oxalis Xieu that you should know to enjoy your adventure in Phong Nha, Vietnam at its best.
1. Free Phong Nha - Dong Hoi Shuttle Bus transfer:
- If you are a Xiều (you booked an Oxalis's tour), you can get free tickets for the Phong Nha Shuttle Bus to travel between Phong Nha and Dong Hoi (each way). To reserve your free ticket, you need only notify your Oxalis Adventure consultant about the ticket you want to book, based on the departure schedule below.
- You can book online here https://phongnhashuttle.com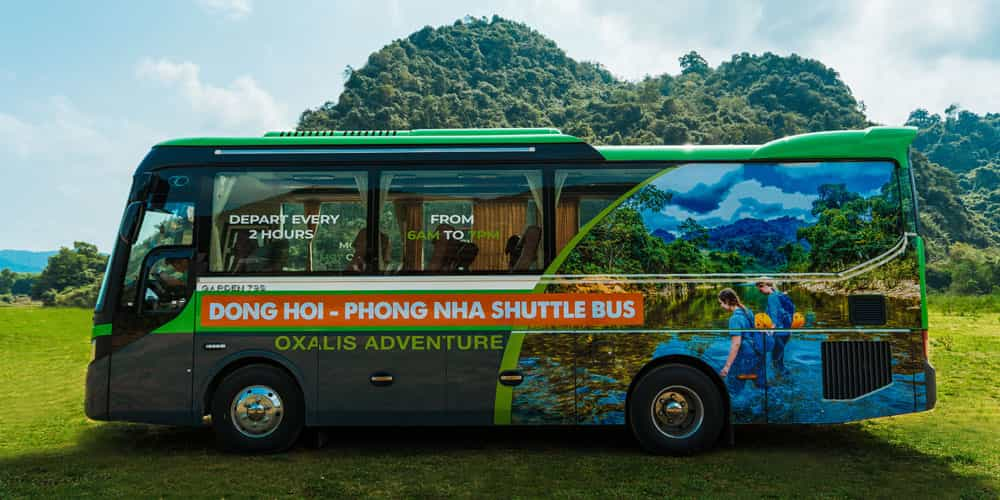 2. Private chillout beach in Dong Hoi:
The Oxalis Adventure - Dong Hoi Beach Office is located on the beautiful beach where you can go swimming, relaxing and enjoying the fantastic view of the blue ocean and white sand. There are sunloungers and bathrooms to use after swimming. Guests can also order food, cold beer, and beverages at the Buffalo Beach Bar located behind the Oxalis Beachside Office.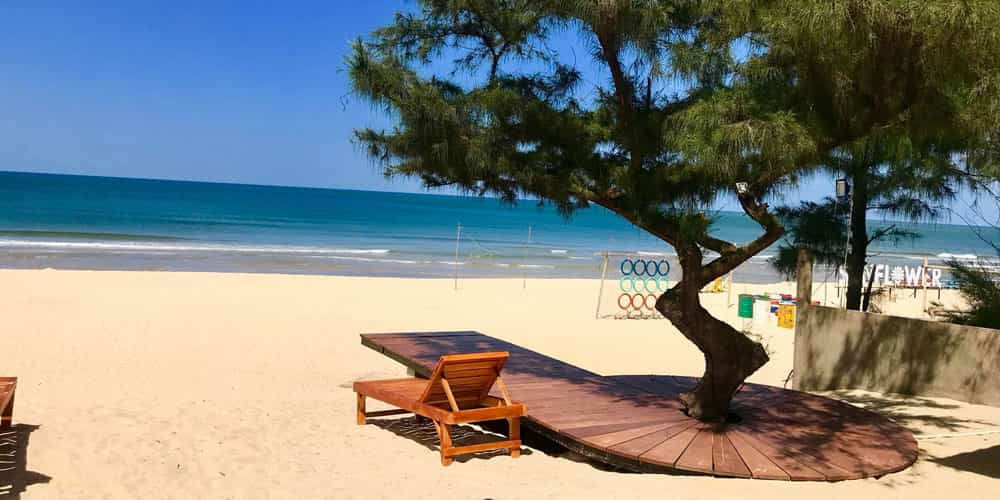 This is also the Phong Nha Shuttle Bus pick-up spot, so it is very convenient for passengers who arrive early, to rest and relax while waiting for the bus.
Address: Oxalis Adventure - Dong Hoi Office, Truong Phap Street, Dong Hoi City.
3. Free Dorm-room Beds in Phong Nha:
Oxalis offers free dorm-room beds for our Xieu who arrive early in the morning and need to rest for a couple of hours before tours.Oxalis dorm rooms are fully equipped with air-conditioner, bunk beds, TV, mini fridge, electric fans, wardrobe, toilet and bathroom. There is also a storage for you to leave luggage that you don't need on the tour. You need only notify Oxalis Adventure consultant before going on the tour. All of these services are free of charge for our Xiều.
Staying in the dorm rooms is very convenient for you since Oxalis tour van and guide will come and pick you up from here. To use this service, please notify your Oxalis Adventure consultant in advance.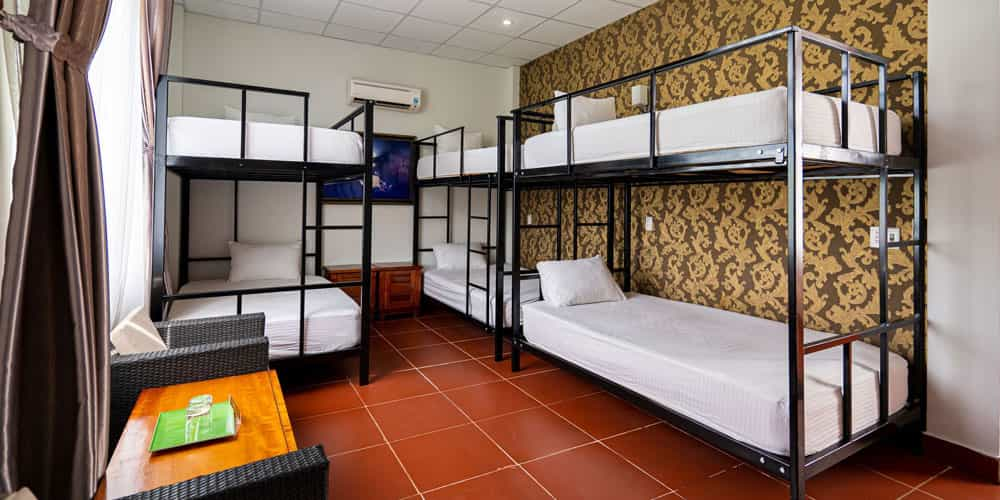 4. Showers After Tour:
When the tour finishes, you may have a shower before boarding the train or bus. You can use bathrooms and toilets at both Oxalis offices; in Tan Hoa and Phong Nha.
5. Free Son river beach - Phong Nha
The Son River is a highlight of Phong Nha, swimming in the river is truly refreshing while enjoying the scenery. However, there are only a few swimming spots. Fortunately, right in the backyard of the Oxalis Phong Nha office, you can go swimming at a private "beach" with a fantastic view of the mountains. Especially, if you are an Oxalis Xieu, you can swim here or use the sunloungers on the beach for free at any time.You can also order food, refreshing drinks and cold beer (with charge) at the Oxalis Home Cafe.
No reservation is required, just inform the staff of Oxalis Home Café when you arrive.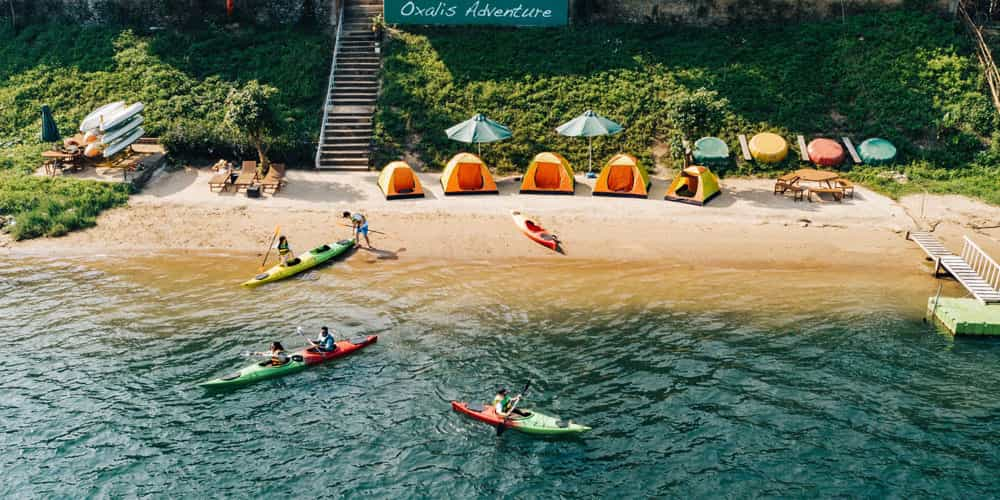 Whether you prefer long treks, camping in a cave, sleeping under the stars in the jungle, swimming underground in river caves, explore the huge dry caves or just taking an exploratory day trip, Oxalis Adventure Tours can provide the right amount of adventure just for you.