"Before tourism came to Phong Nha, many men in the village would go to the jungle and do illegal things to make money," says Ho Trong Dai, a tour guide at Oxalis Adventure. "People were poor, and they did what they had to do to survive."
Dai on the right in a green t-shirt
30-year-old Dai was born in Phong Nha just as Vietnam was beginning to open up to the world. Decades of war and economic stagnation had left Vietnam one of the poorest countries in the world, but Dai was fortunate. After finishing school, his family sent him to university in Hue where he studied to become a history teacher.
He always wanted to return to Phong Nha, but there were few employment opportunities. That changed after tourism started to take off. Dai saw that Oxalis Adventure was looking for tour guides, and he jumped at their invitation to get his license.
"I was taught a lot of things – swimming, rescue skills and English," remembers Dai, who got married and had a son after returning to Phong Nha. "I love being a tour guide as I get to meet people from all over the world." Now settled in Phong Nha, Dai is proud to have a respectable and stable job in his hometown that doesn't lead to environmental degradation. Before tourism, many of Dai's peers would try and make money from the jungle, mainly through logging and hunting. "I never had to go to the jungle, but my father did," says Dai. "My friends did, too."
Nguyen Van Linh, a friend of Dai and a porter for Oxalis Adventure, is just a year younger. Linh grew up in more unfortunate circumstances and, unlike Dai, couldn't attend university after finishing school. Instead, poverty drove Linh to join groups of men that entered the national park illegally.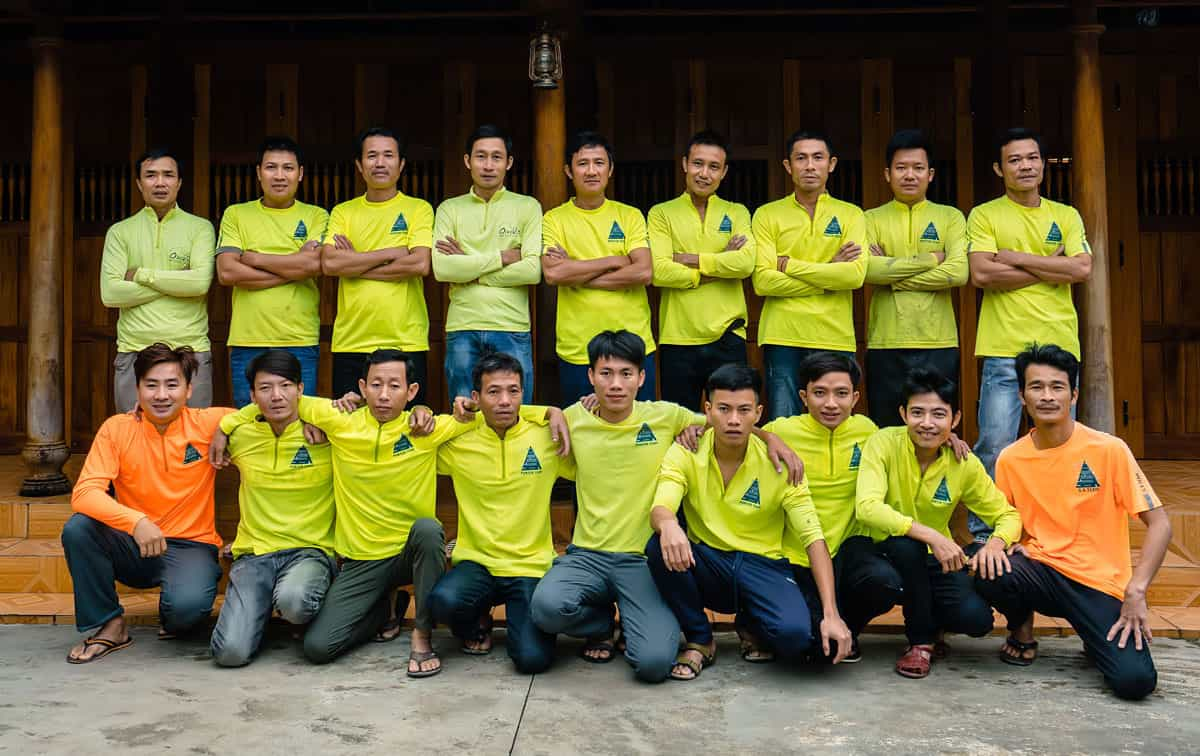 Linh on the left in an orange t-shirt
"I went to the jungle to hunt, look for wild honey and collect rattan," Linh says with some discomfort while talking about his former activities. But since starting work for Oxalis Adventure seven years ago, Linh has developed a sense of pride for his work. Tourism provides employment for hundreds of porters, who carry equipment, set up camp and even help with the cooking. "Now I feel lucky to work for Oxalis Adventure and to contribute to the development of Phong Nha," says Linh. "I can see myself working for Oxalis Adventure for the rest of my life."
"We've employed a lot of jungle men, and that's helped with conservation," says Howard Limbert, cave expedition leader at Oxalis Adventure. A member of the British Caving Association, Howard helped survey many of the caves in the area, including Hang Son Doong, the biggest cave on the planet. But Howard is just as passionate about safeguarding the jungle as he is about discovering new caves. Since visiting Phong Nha for the first time 30 years ago, Howard has seen how tourism has led to environmental protection and employment generation, two things that are keenly felt by Phong Nha's residents.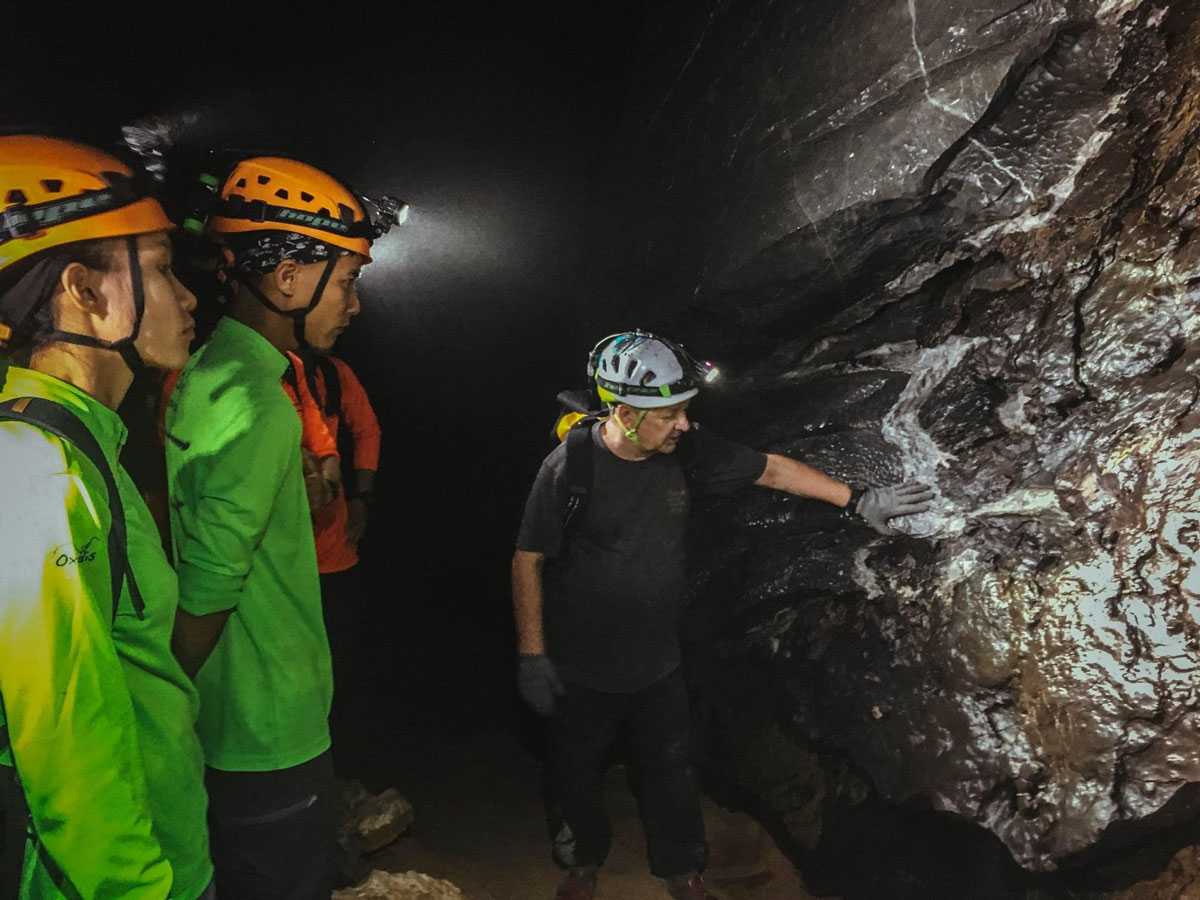 Howard pointing out rock formations
"People aren't really going to the jungle anymore," says Dai. "Half do farming, and the other half work in tourism."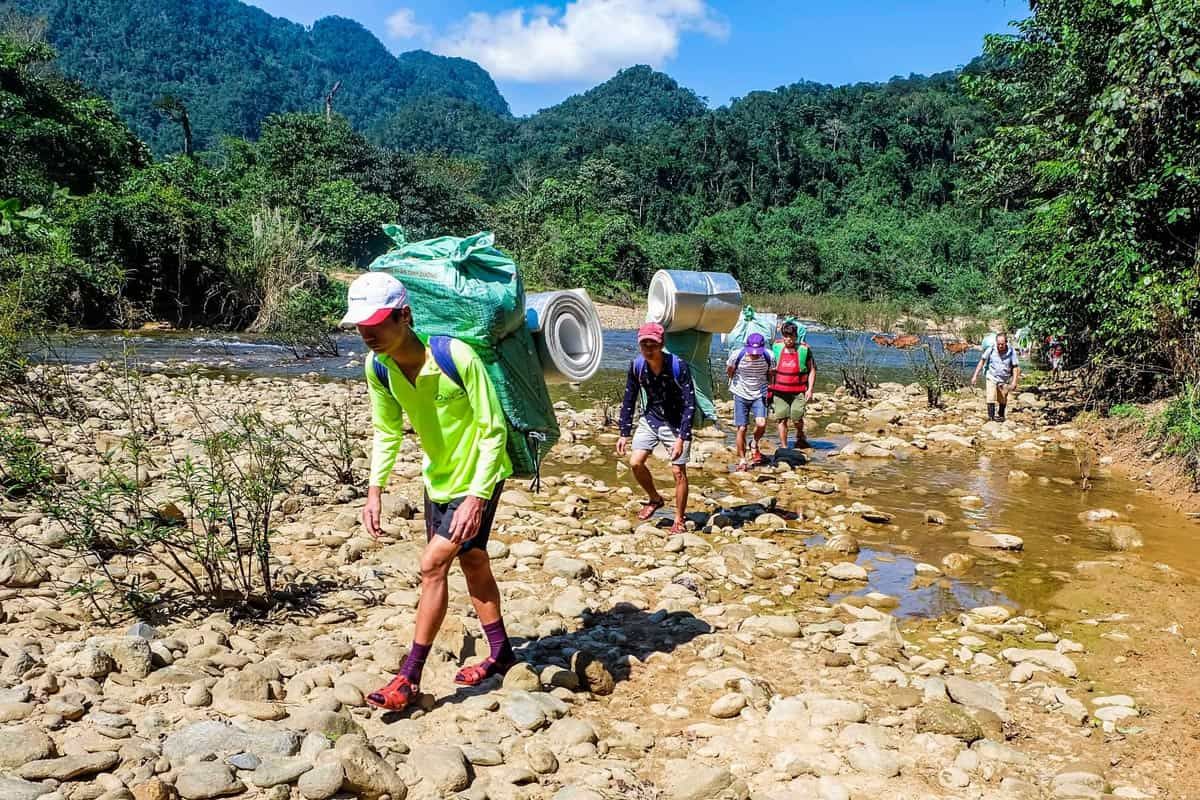 ---
Related posts: