Winter isn't desperately cold in Phong Nha and around, but you'll still need to wrap up warm. The season starts immediately after the flood season – usually in November – and runs until the end of January. Here are five reasons why this is the ideal time to discover Hang Tien, which sits about 75km outside of Phong Nha.
1. A furious river
Winter occurs on the tail end of the flood season. That means that the river that cuts through Hang Tien is at its most frenetic, giving the cave an exhilarating energy.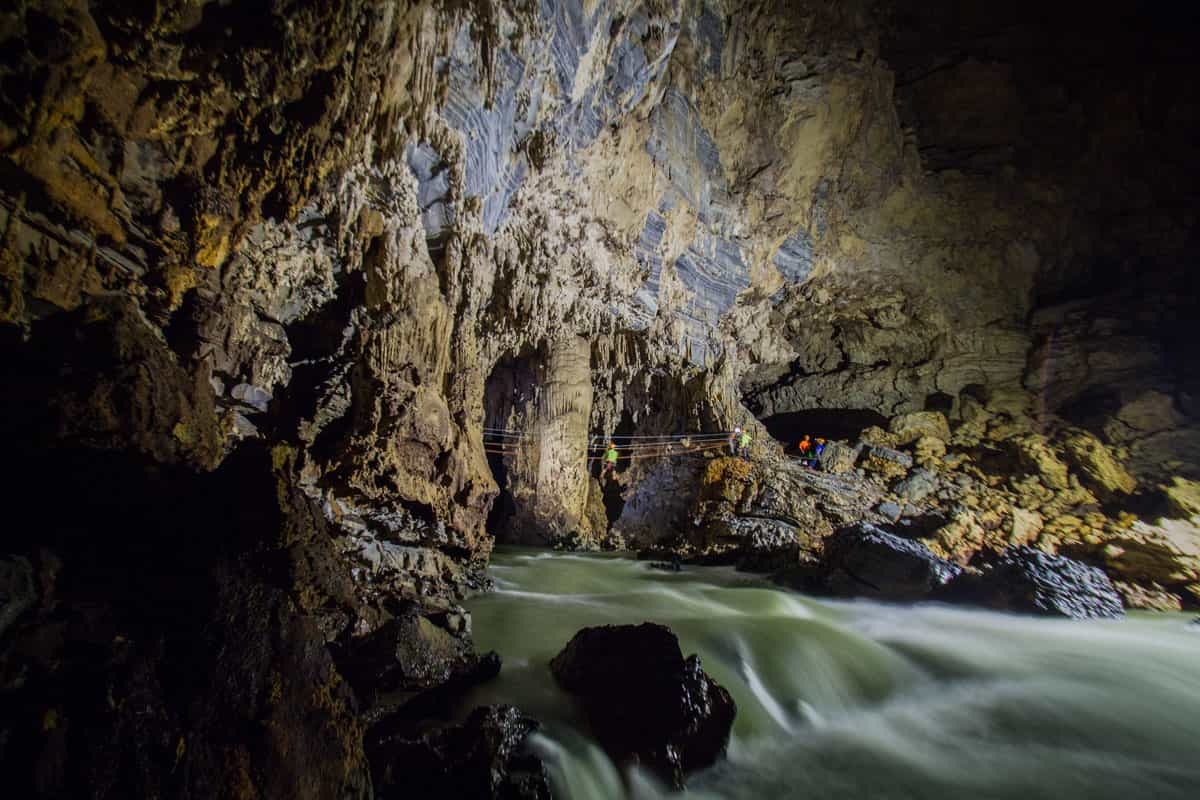 2. The flying fox
The river is too fierce to cross, so during the winter months you'll glide above the water with ropes and harnesses.
3. Overflowing rock pools
Hang Tien has idyllic rock pools of all shapes and sizes, which are at their fullest during winter. These are particularly impressive when viewed next to Hang Tien's towering stalagmites.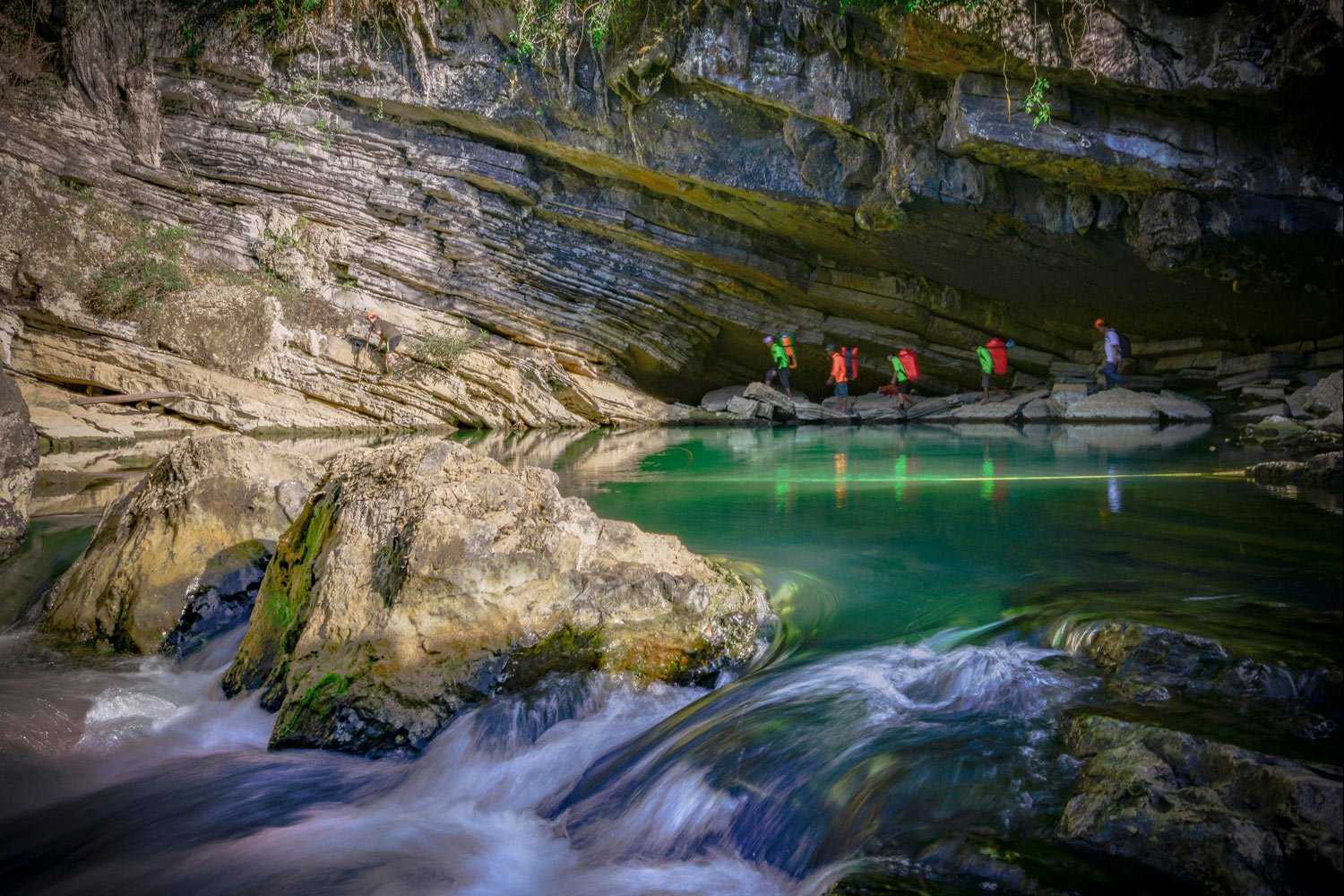 4. Jungle trekking
Visiting Hang Tien is a true adventure, as you'll hike through the jungle and over hills to get to the cave. You'll work up a sweat, but the cooler temperatures will keep you comfortable.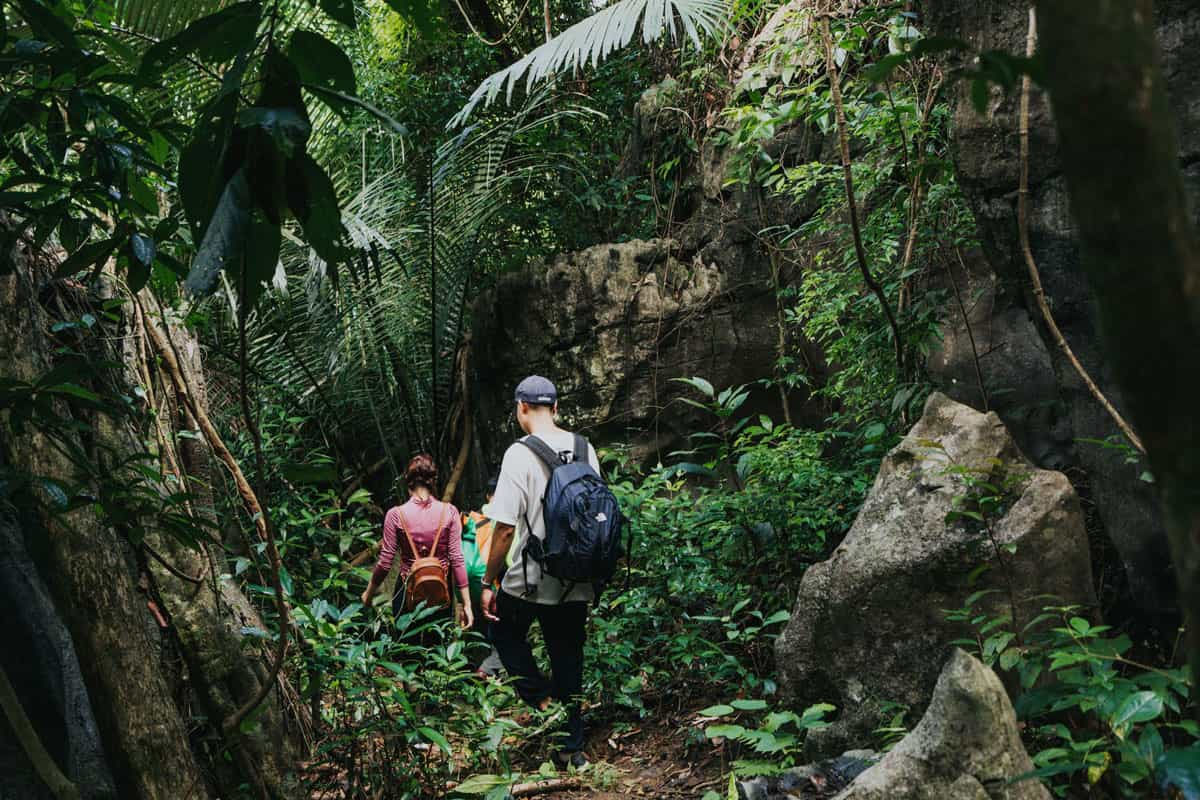 5. Wildlife
The chances of spotting wildlife – like monkeys – is higher during the winter months, so make sure you keep your eyes peeled.
Related posts: