Son Doong cave in central Quang Binh province was first discovered by local forager Ho Khanh in 1991, when he stumbled upon an opening in a limestone cliff and heard the sounds of a river deep inside.
But after returning home through the thick surrounding jungle, Khanh forgot where the hidden entrance lay, and it stayed lost for another two decades.
When he eventually led a team of British experts back there in 2009, the team found it had the largest cross-section of any cave anywhere on the planet. 
It is large enough to house the 40-floor skyscrapers of an entire New York City block, according to adventure tour company Oxalis, which guides visitors into the caves.
When Son Doong was opened to tourists four years later, the lives of Khanh and hundreds of locals changed forever.
They soon became porters and guides and opened their homes to guests wanting a bed for the night.
"Some became rich with logging, but most lived a very hard life," Khanh, now 52, said of the time before the cave was opened to the outside world.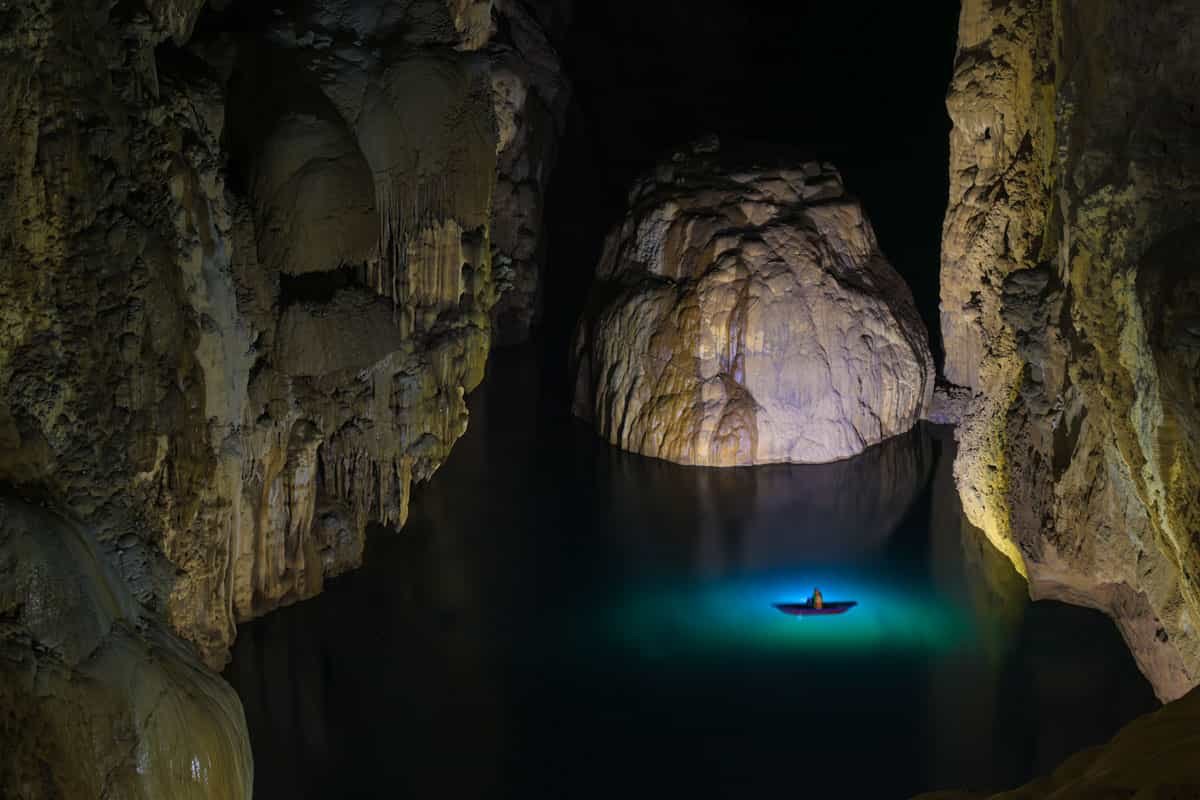 "When tour companies came in, I told the youngsters their first duty was to protect the environment so as to benefit not just ourselves but also our children... so life can improve."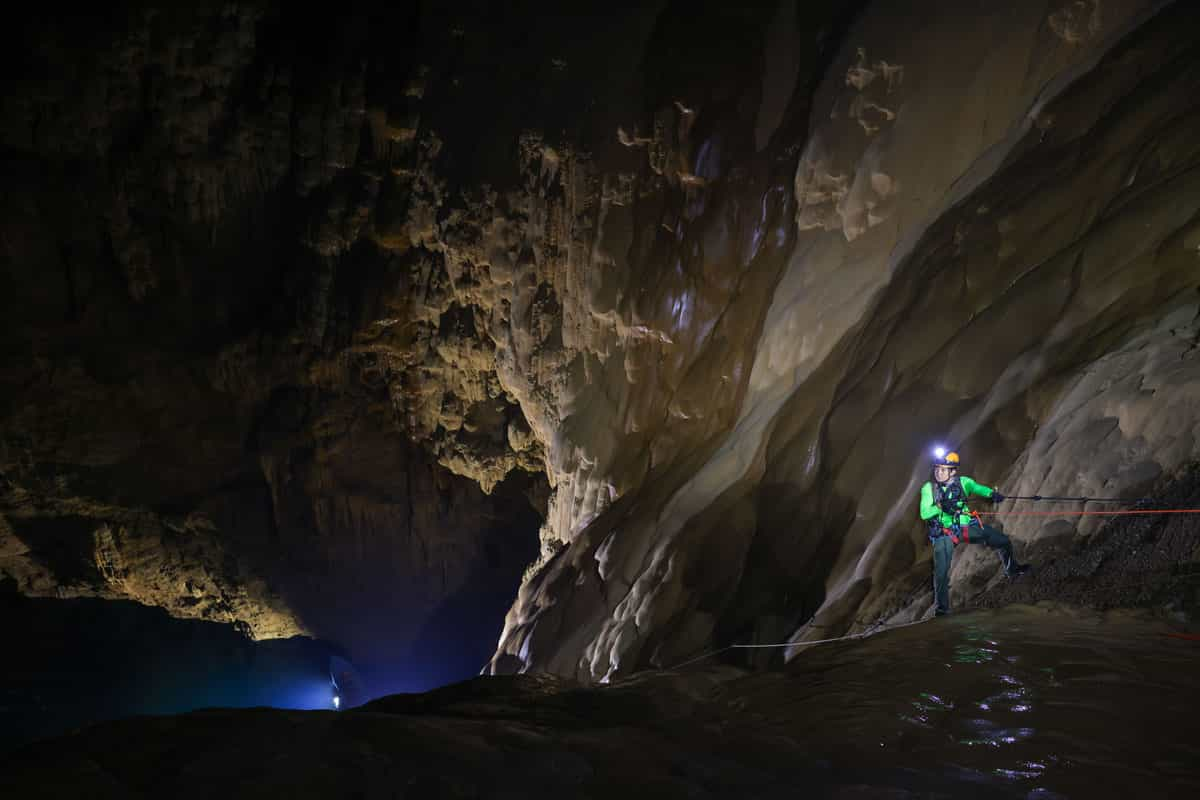 Before the coronavirus pandemic, Vietnam's tourism industry was booming, but the communist country has come under fire for failing to preserve landscapes as it rapidly expands the sector.
The area has so far largely stayed clear of the mass tourism model used in other Vietnamese holiday hotspots such as Halong Bay, where cruise ships have spewed sewage into once-pristine waters.
With only one company given permission to operate in each of the key caves, there is an incentive to protect them, with numbers of visitors limited and prices kept high.
But challenges lie ahead, UNESCO warned recently.
Poaching remains among the national park's "most serious threats", it said in a report that also raised concerns over a proposal to build a cable car to nearby Hang En cave.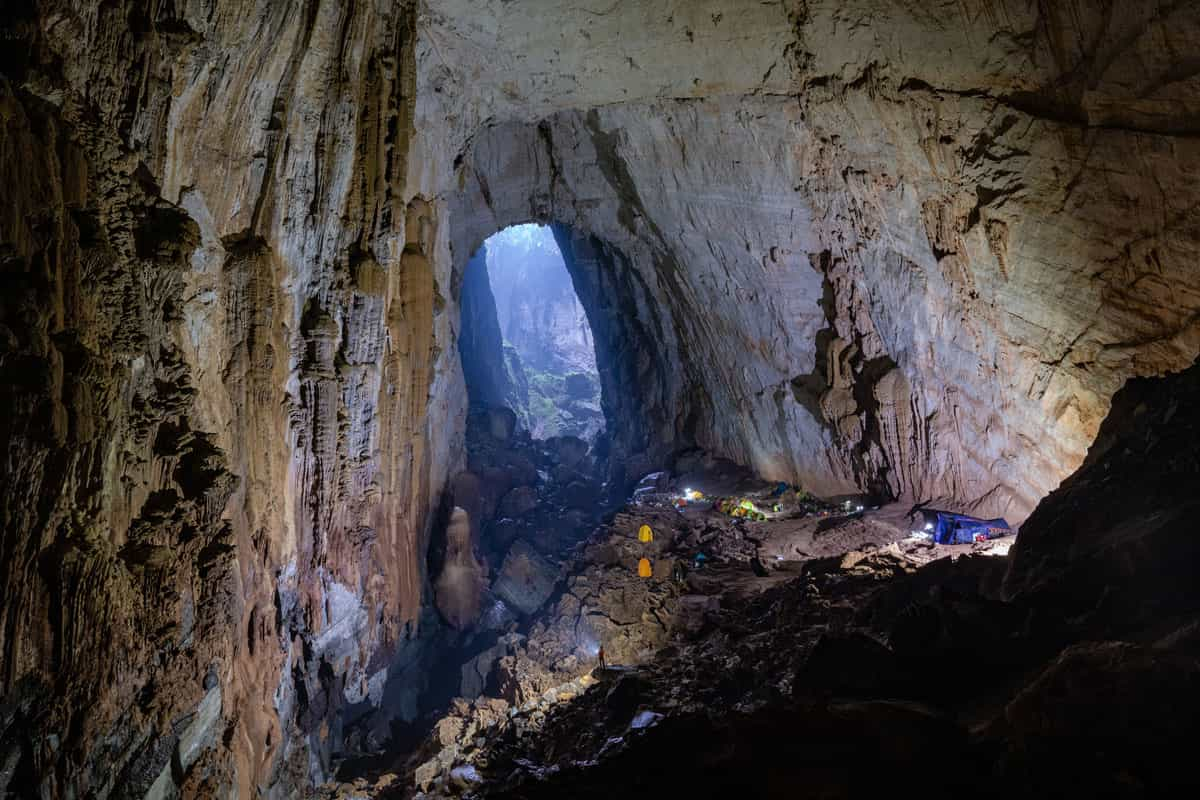 Logging has also not disappeared -- 18 people were sentenced last year for cutting down trees in the national park.
But Son Doong has weathered the crisis fairly well overall, thanks to a boost in visitors among Vietnam's fast-growing middle class.
The high-end tourism model of the caves -- which provides around 500 jobs for the local community -- has begun to attract interest in other areas, Oxalis said.
Source: uk.finance.yahoo.com