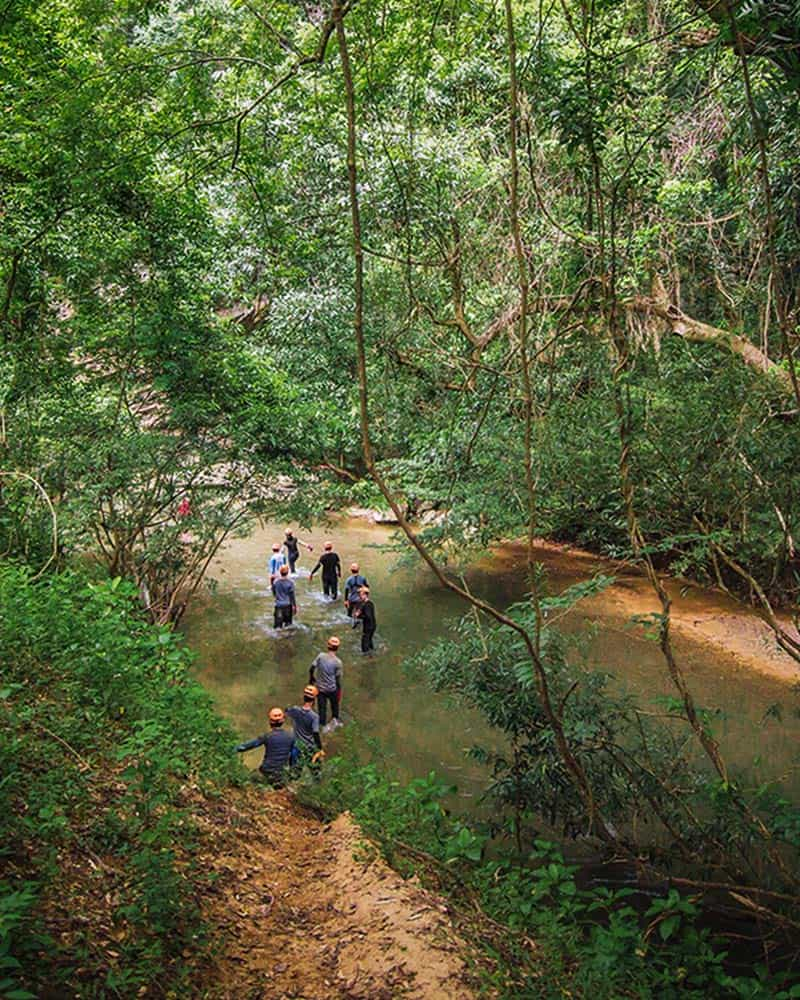 The Tu Lan one day trek rates as one of the most challenging things my 45 year old falling apart body has been through in recent years. With a knee replacement and shoulder reco calling, I was umming and ahhing as to whether to do this but I'm so glad I did.
We scaled and descended almost vertical rock face in extremely muddy and slippery conditions, visited the massive Hang Chuot (Rat Cave), had brief reprieves walking through valley floors, and made our way up to the entrance of Hang Ton, which afforded a brilliant view of the valley below. A very long ladder inside the cave leads to the cave floor, and from there the journey truly began. We had to swim through the cave river (fully clothed) to reach the other side and out to another valley. All with only our headlamps to light the way. A late lunch was prepared by the shore of a beautiful small waterfall. The trek back to where we started along a different route proved the most eventful of the day. The sun went down earlier than they had anticipated so we were left to climb, descend and swim back across a raging open river with only our headlamps. The memories of this amazing jungle trek will live on in my mind forever.
Reviewed by Nerida Walters on Facebook.
Check Tu Lan Cave 1 day experience here.