In Summer of 2019, Mr. Howard Limbert The British Vietnam Caving Expedition Leader - the Technical Safety Director of Oxalis Adventured worked with the editor from CNBC to provide an update about the discovery of Vietnam's Colossal Son Doong Cave and how tourist can join a tour to Son Doong. The article was published on March 18, 2020. The article includes how Ho Khanh discovered Hang Son Doong in 1990, and how the British cavers explored Son Doong Cave in 2009 and together with National Geographic to announce Hang Son Doong, (The Mountain and River cave) is the world's largest natural cave, and how Oxalis Adventure deployed adventure tours for tourist in 2013.
"Hang Son Doong, which translates to 'mountain river cave', is in central Vietnam in an area that was once part of the Ho Chi Minh Trail.
Its main tunnel passage is over three miles long, and its largest sections are 650 feet high and 500 feet wide. An entire New York city block can fit inside.
Only 1,000 tourists are allowed to visit each year, and Oxalis Adventure is the only company with permission to take travelers inside.
From January to August, small groups (up to 10 people) embark on four-day treks through the cave. The trek is classified as moderate to difficult and covers 18 miles of rocky, and sometimes wet, terrain."
Please read the full article on CNBC, there are so many great photos and videos as well as content about Son Doong.
https://www.cnbc.com/spelunking-vietnams-son-doong-one-of-largest-caves-in-the-world/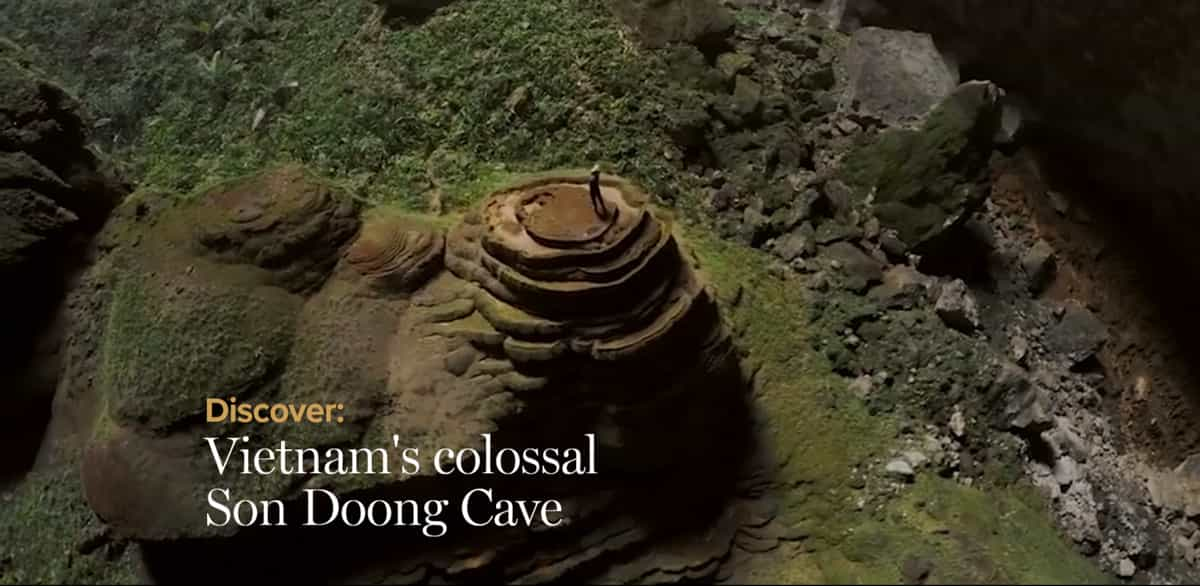 Screen shot from CNBC