Diving expedition to the underground river of Son Doong
A team of British divers have dived the terminal sump of Hang Son Doong with support from Oxalis. In extremely challenging conditions, the sump was dived to a depth of -77m making it the deepest cave dive in Vietnam. The cave was also extended by a further 60m despite the difficulties of route finding in very poor visibility and the significant depths.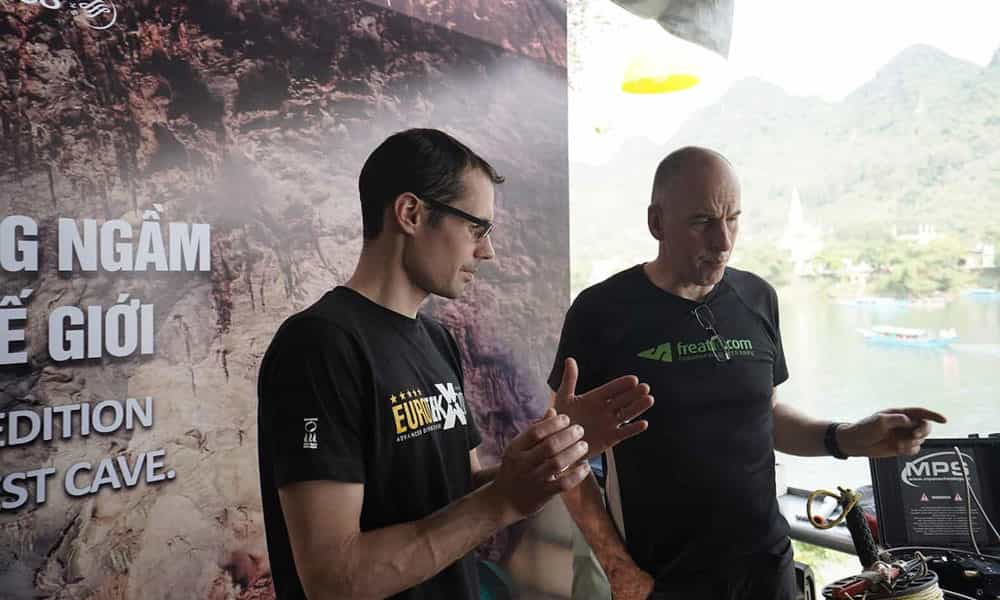 Diving in the sump the passage turned sharply to the left and descended very steeply in a vast tunnel. Due to the very low visibility of only 2 metres it was very difficult to make progress. The start of the sump was measured at a depth of -93m and going deeper. The divers were able to locate a roof at -60m and the floor an unknown depth below.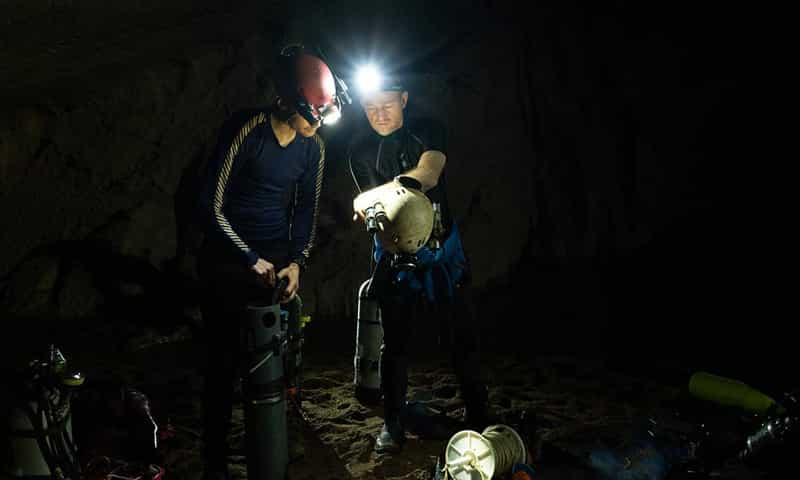 Some dives required nearly 2 hours of safety stops (decompression) before being able to safely return to the surface.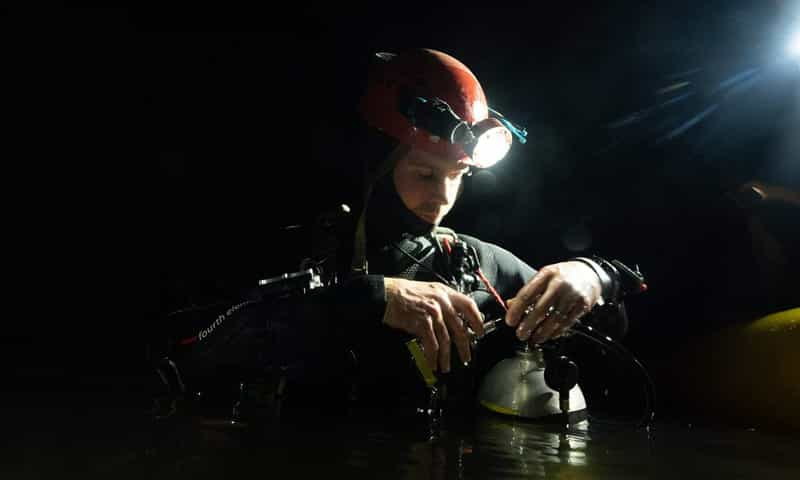 The divers were using compressed air and therefore unable to dive any deeper without significant risk to themselves. In order to dive deeper or further into the cave they will need to plan to dive to a depth of up to -120metres and use special mixed gases of air and helium. Dives to this depth are extremely challenging and will require dives of up to 5 hours which will be predominantly to allow for decompression. Even if the divers are able to find the way on and start to ascend to the surface, they will still to make safety stops before surfacing into any new cave passage.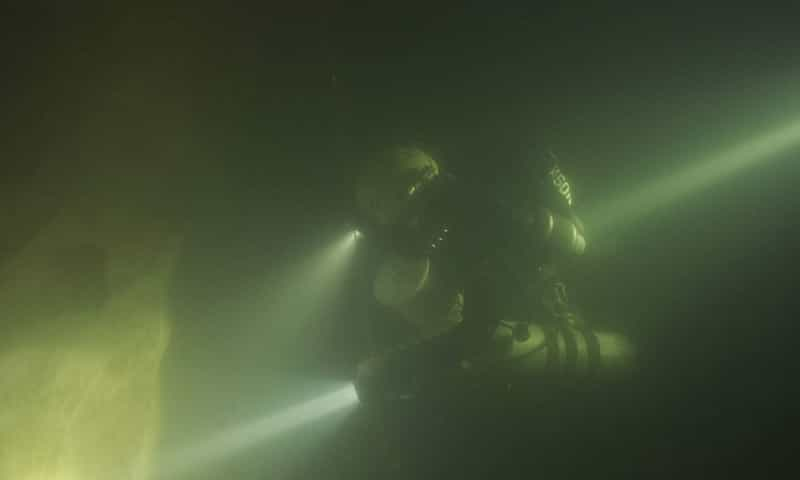 Dive history
16.03.19

Martin Holroyd, Recce dive of terminal sump to -25m.

02.04.19

Chris Jewell dived the terminal sump to -60m with no confirmed passage found.

03.04.19

Rick Stanton and Jason Mallinson continued with exploration and search for the way on. Passage believed to be entered and Jason reached a depth of -77m, the maximum limits for the divers on compressed air.

Chris Jewell searched off the line laid by Jason and located the roof of the new tunnel at -61m. Due to the poor visibility it had not been possible to establish the size of the passage. Only by a combination of each dive were the divers able to find the way on.