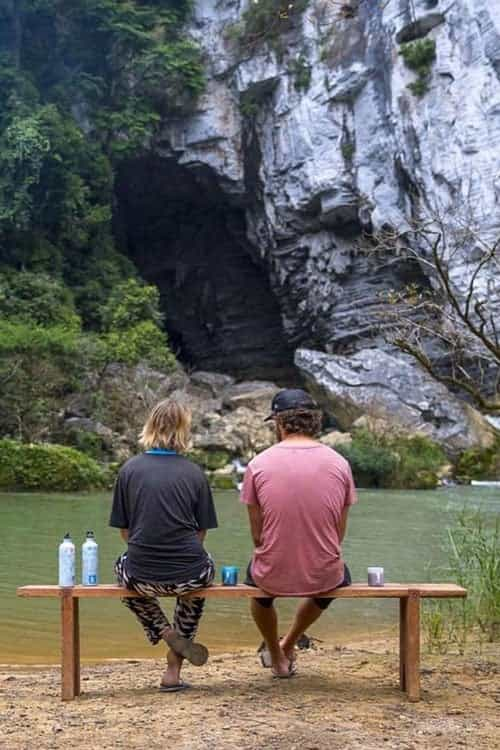 Fantastic 3 days on the Wild Tu Lan tour
Our 3 day trip to Tu Lan was fantastic and we had a great time with our tour guides Canh and small Hung!
The booking and organisation with Tra was smooth and she was responsive to further questions over email and what'sapp. The only thing that could have been clearer is what key words to highlight for arranging insurance cover.
The tour itself was excellent. Other reviews had warned that it would be challenging but if you are generally active and do some level of exercise then it should not be particularly strenuous. The bigger concern might be whether you're afraid of heights or climbing over sharp rock. Our guides, porters, and safety assistants were very vigilant and we felt assured having them around.
There are several wet caves, which involve swimming to get to the mouth of the cave. A raft is available if weather conditions are not appropriate or if you do not want to swim, but if you're signing up for this tour then you have been warned and you should jump in and make the most of the experience.
The campsites were extremely civilised and far better than what we had expected. Tents were clean and as comfortable as one should expect from a camping trip in the middle of nowhere. Compost toilets were well-maintained. No showers needed when there were lovely waterfalls. Fully equipped kitchen where the cooks prepared multiple tasty dishes including good veggie options. Good opportunity to disconnect with no phone signal or WiFi. Just need a few hammocks around!!
Would definitely do another tour if I can.
Reviewed by clotherstuff on Tripadvisor Feb 2020
Whether you prefer long treks, camping in a cave, sleeping under the stars in the jungle, swimming underground in river caves, explore the huge dry caves or just taking an exploratory day trip, Oxalis Adventure Tours can provide the right amount of adventure just for you.