Hang Sơn Đoòng was listed as 1 of 10 best virtual tours of the world's natural wonders selected by the Guardian. In which Son Doong Cave listed #4 out of 10, besides: 1. The Grand Canyon, USA, 2. Mount Everest, Nepal, 3. The northern lights (those of Scandinavia, Russia, Iceland, Greenland and Canada. The Norwegian), 4. Son Doong Cave , Vietnam, 5. Yosemite national park, USA, 6. Zhāngjiājiè national forest park, China, 7. Giants Causeway, Northern Ireland, 8. Perito Moreno glacier, Argentinian Patagonia, 9. Ambrym volcano, Vanuatu, 10. Namib desert dunes, Namibia.
#4. Hang Sơn Đoòng, Việt Nam
The world's largest cave, Hang Sơn Đoòng in central Vietnam's Phong Nha-Ke Bang national park, was explored by scientists for the first time in 2009, after a local man, Ho Khanh, discovered it in 1991, but did not locate it again until many years later. Sơn Đoòng 360 is a project by National Geographic aiming to preserve the cave in digital form before it becomes subject to extensive tourism development. A trek – created from 360-degree images and atmospheric sound effects – heads through light-filled caverns, passing a 70 metre-tall stalagmite called Hand of Dog, and huge sinkhole jungles.
Please read full article here: https://www.theguardian.com/travel/2020/apr/06/10-best-virtual-tours-of-worlds-natural-wonders-everest-patagonia-grand-canyon-yosemite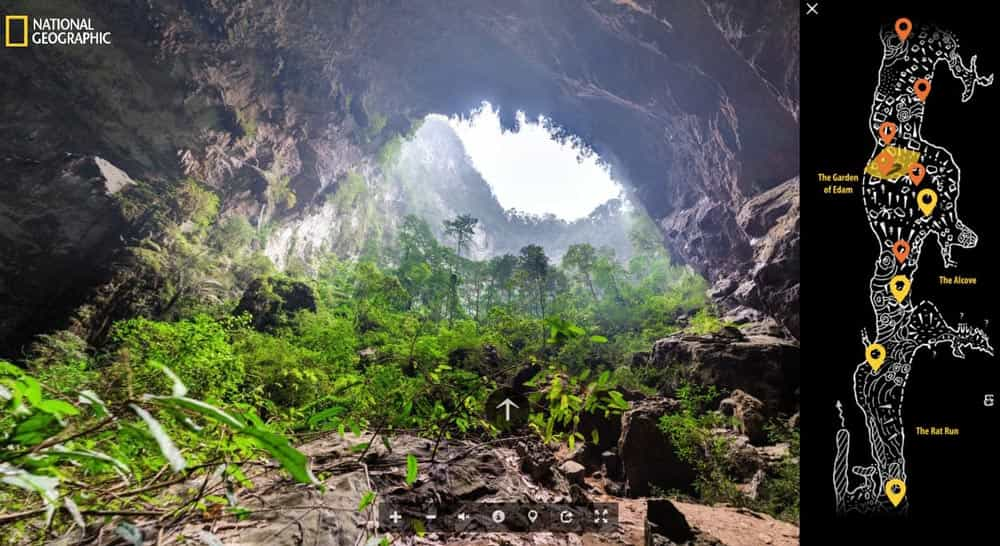 Photograph: National Geographic
Whether you prefer long treks, camping in a cave, sleeping under the stars in the jungle, swimming underground in river caves, explore the huge dry caves or just taking an exploratory day trip, Oxalis Adventure Tours can provide the right amount of adventure just for you.